Malnutrition in Humanitarian Crises: The Will to End a Preventable Disease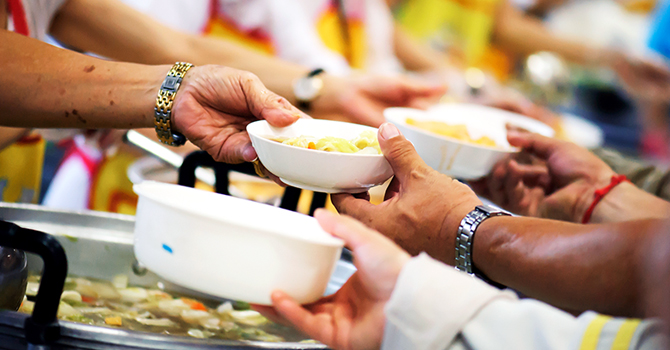 Muriel Bassil
Master's Student in Nutritional Sciences
[Student Org Pursuit Takeover]
Students Creating the Conversation
Check out other articles by student org leaders on The Pursuit.
Disasters of any kind can disrupt food sources for proper nutrition, which is vital for growth, development, and good health. Malnutrition is a common but overlooked consequence of the humanitarian crises that so often result from natural and human-made disasters.
More than 821 million people suffered from hunger, food insecurity, and malnutrition globally in 2018.1 Malnutrition is characterized by deficiencies in specific nutrients, general undernutrition, or general overnutrition.2 In cases of disasters, we focus on undernutrition and nutrient deficits. Immediate causes of malnutrition seem obvious—inadequate dietary intake of nutrients and diseases that prevent the body from absorbing necessary nutrients.
Across the globe, terrorism, war, and other armed conflicts are a main cause of hunger and resulting malnutrition.
To prevent malnutrition, the underlying causes should be front and center—food insecurity, inadequate care for women and children, insufficient health services, and unhealthy environments.3
Across the globe, terrorism, war, and other armed conflicts are a main cause of hunger and resulting malnutrition.4 The most challenging areas with high rates of malnutrition and food insecurity and limited data are those areas that cannot be reached by humanitarian organizations due to conflict or natural disasters.5 For example, effects of the ongoing war in Yemen put around 7.4 million people in need of services to treat or prevent malnutrition by the end of 2018.6 Zimbabwe, affected by drought and Cyclone Idai, has high rates of food insecurity because of affected harvests.4
Maintaining nutrition during disaster is often more about political will than about resource scarcity. Public health professionals and the scientific community in general can partner with governments to develop policies that maximize limited resources.
Disasters often exacerbate already existing crises, such as economic crises that cause unemployment and the price of food to rise.
Cindy Holleman, a senior economist at the Food and Agriculture Organization, says that disasters often exacerbate already existing crises, such as the economic crises that already plague many middle-income countries, where rising unemployment and high food prices mean much of the population is food insecure.7 Holleman argues that governments can address hunger concerns with better economic policies.
To improve the malnutrition crisis in Bangladesh, for example, agricultural policies by the government led to a focus on improving fishery and aquaculture, which subsequently mitigated poverty and improved nutrition outcomes. To tackle micronutrient deficiencies, India has used biofortification—breeding crops to increase nutritional content—which has proven effective in reducing anemia and other nutrition-related conditions.8
When disaster strikes a region already experiencing high malnutrition, UN guidelines have been in place for many years. With 1 in 13 children around the world living in a war zone, one nongovernmental organization has found an updated aproach to address today's exigencies.9 Focus points include alleviating the severe-acute/moderate-acute malnutrition cycle with a unified treatment program, bringing treatment to children instead of waiting for them to come to health care facilities, and increasing both funding and the political will to save lives.
Malnutrition is a common consequence of humanitarian crises. And humanitarian organizations alone cannot eliminate the disease. Every country's government should create policies that prevent malnutrition and decrease its burden in case of disaster. It is time for policy makers to work with public health professionals and other partners in their region to develop new and innovative approaches to treat this preventable disease.
References
About the Author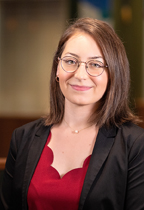 Muriel Bassil is a master's student in Nutritional Sciences at the University of Michigan School of Public Health focusing on maternal and child nutrition and working on a Global Health Certificate. She's an executive board member in both MENA Public Health (MENAPH) and Students Engaged in Public Health (SEGH). Bassil is passionate about refugee and immigrant health and plans to pursue doctoral work studying the effect of humanitarian crises on health, especially among women and children refugees coming from the Middle East.