Reducing COVID-19 Disparities in Michigan with MICEAL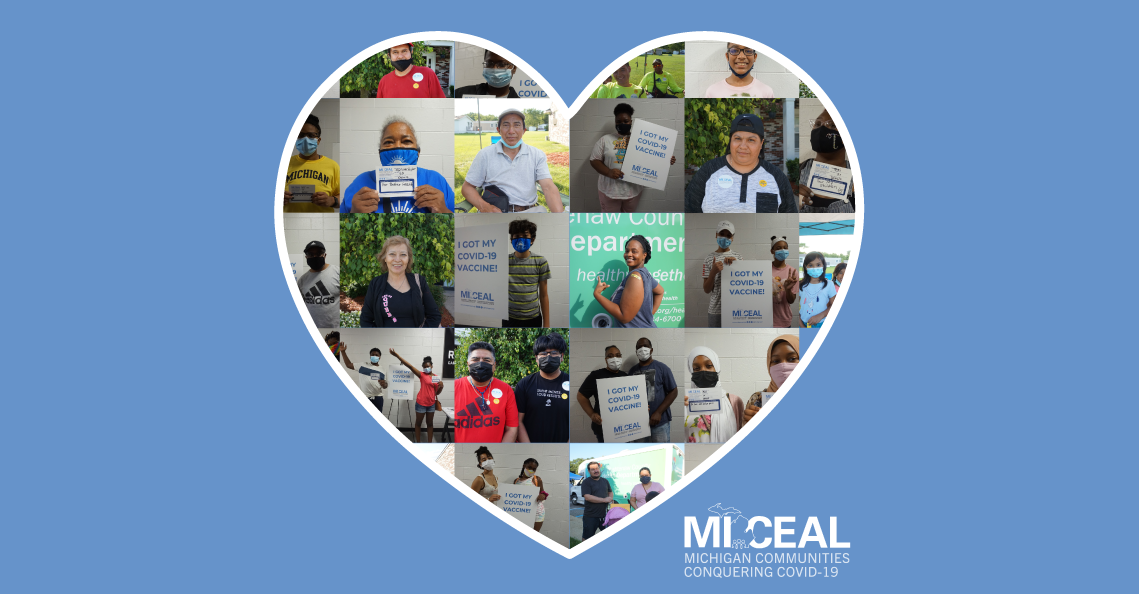 Haley Crimmins
Master's Student, Health Behavior and Health Education
Black and Latinx populations have disproportionately been affected by the COVID-19 pandemic. While Black people make up roughly 14% of Michigan's population, they have experienced a 40% higher case rate and 30% higher cumulative death rate compared with their white counterparts. Similarly, Latinx individuals have contracted COVID-19 at a rate 70% higher than white individuals. This disparity highlights the need for focused public health efforts in these communities to address these negative outcomes.
The Michigan Community-Engaged Alliance (MICEAL) is working to address this challenge facing these populations. MICEAL's guiding principle is equity—focusing primarily on reaching Latinx and Black individuals and closing the gap of vaccine and health inequities in four Michigan counties that have been disproportionately affected by the COVID-19 pandemic: Washtenaw, Wayne, Kent, and Genesee counties. MICEAL is also part of a larger network of Community-Engaged Alliance (CEAL) teams located in 21 states and territories, allowing a national partnership for resource sharing, expertise, and strategies for reaching priority populations.
We use a community-based participatory research (CBPR) approach, which centers around shared decision-making power, co-learning and mutual benefits between academic and community partners. MICEAL's activities are guided by a Steering Committee composed of 14 community leaders and three academic partners. Community partners provide an incredible amount of background and knowledge on their communities, which help to guide interview protocols, survey questions, data analysis, and dissemination practices for the work.
Just to name a few, MICEAL has conducted the following:
qualitative and quantitative research
communications strategies
and community engagement activities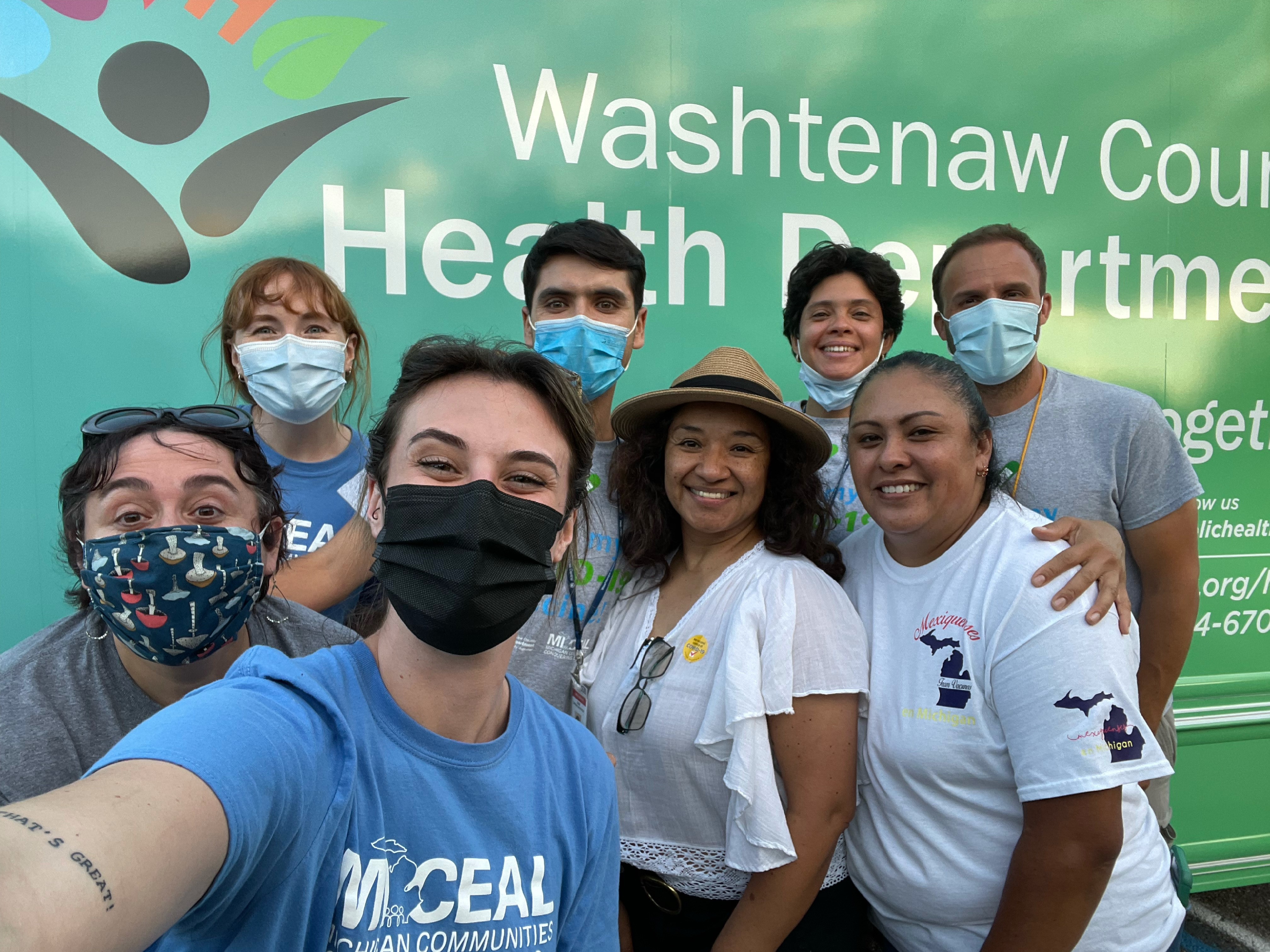 Each task over the past year has helped our researchers and community partners to gather data on COVID-19 attitudes and beliefs, correct misinformation about the vaccine, and support community-based vaccination clinics. When researching a complicated social problem such as COVID-19, the combination of academic and community expertise has been an asset to the project. Collectively, the MICEAL research and communications teams have conducted over 40 focus groups, surveyed thousands of individuals in Detroit, and created a vaccine gallery showcasing community voices.
In response, MICEAL has partnered with community-based organizations and churches to reach those who want to get their vaccine from a trusted source. Since May 2021, we have assisted with over 60 community vaccine clinics, providing goody bags for those who get vaccinated, marketing and graphic design, and in-person support. MICEAL clinic support has increased with the roll-out of vaccines for youth ages 5-12 and expanded booster eligibility for adults.
Through MICEAL, I have the opportunity to meet with community- and faith-based organizations from all over Michigan to support their vaccination efforts; learning what innovative ways organizations have been reaching their constituents and correcting misinformation has been very inspiring. I also attend the vaccination clinics to provide day-of support and ensure that the event runs smoothly. Additionally, I assist with the MICEAL Steering Committee activities. The local expertise of our community representatives has been paramount to the decision making and future directions of the project.
I have been so grateful for my involvement in MICEAL and the Detroit URC. It has solidified my interest in CBPR and allowed me to get on-the-ground public health experience working with community residents in our priority counties. As the pandemic continues, it has been really meaningful to be part of such an important effort to reduce health inequities.
MICEAL is led by Erica E. Marsh, professor of Obstetrics and Gynecology at the University of Michigan Medical School, and Barbara Israel, professor of Health Behavior and Health Education at Michigan Public Health. Israel also serves as director of the Detroit Community-Academic Urban Research Center.
About the Author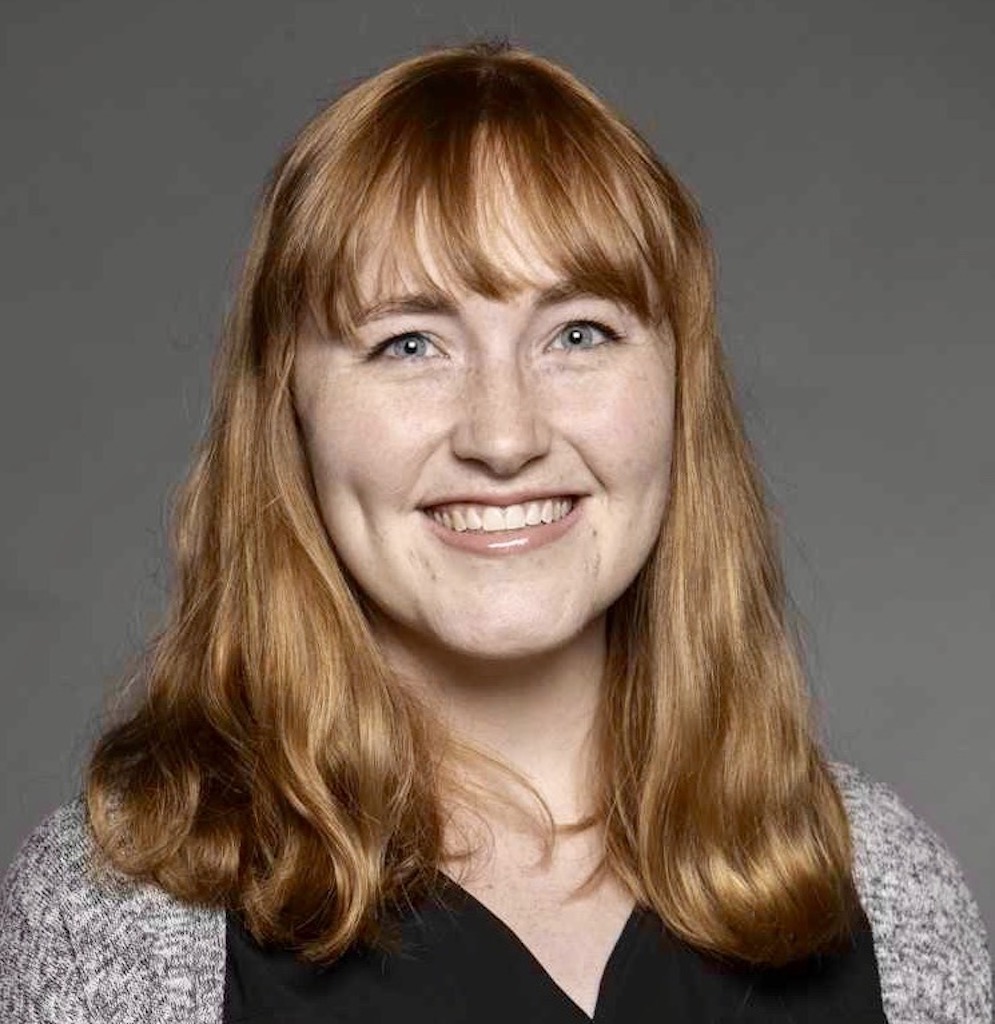 Haley Crimmins is a second-year master's student in Health Behavior and Health Education. She completed her undergraduate degree at Wayne State University in public health and Spanish. Academically, she is interested in community-based participatory research, urban health, and the social determinants of health. She is a research assistant on the MICEAL project.
---
---