Recognizing Michigan Public Health's Online Learning Community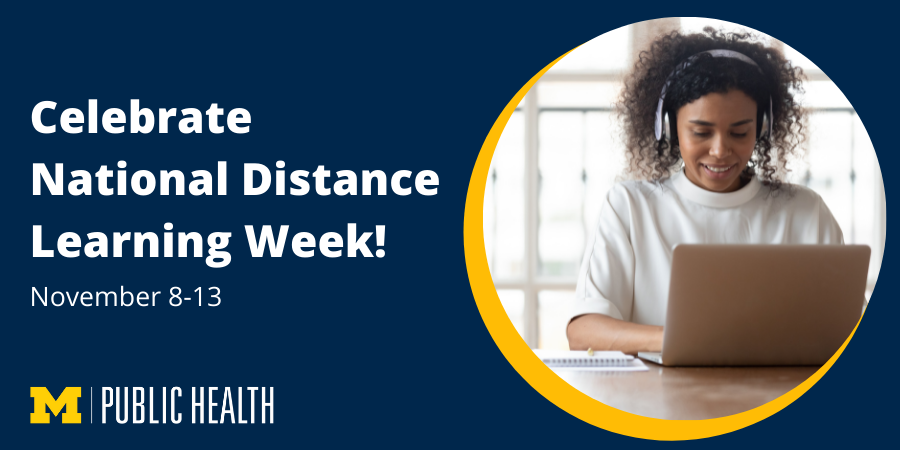 The University of Michigan School of Public Health proudly celebrates National Distance Learning Week from November 8 - 13, 2021. During National Distance Learning Week we recognize the students, faculty, and staff who make up our online public health community.
What Online Students Have to Say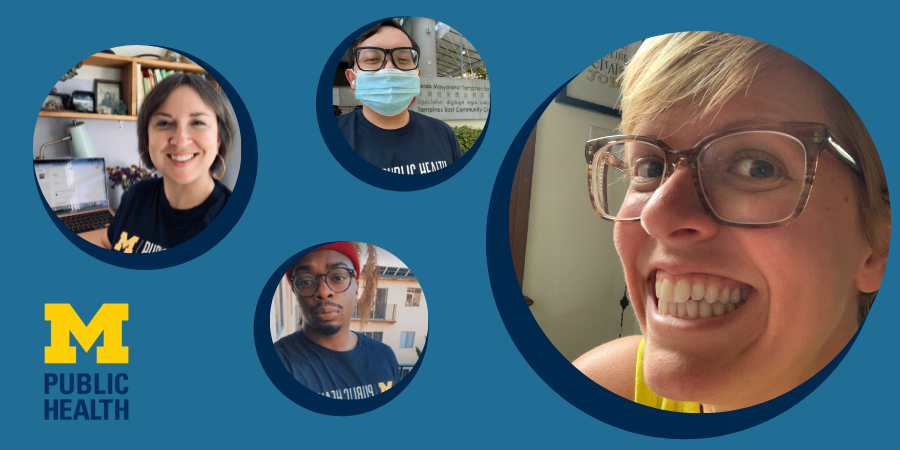 Students share their experiences in the online Population and Health Sciences program on our Instagram. Watch current MPH student, Becky Hamm as she 'takes-over' our Instagram Story, and read what students had to say about why an online public health degree program works for their lives. View our #NDLW Instagram story
Online Learning Hub Launch
Michigan Public Health recently launched the new Online Learning Hub - a one-stop-shop for all of the online courses available from the School of Public Health. Explore the catalogue of publically-available public health courses taught by our expert faculty and find your next public health course today. Learn more...
Working While Learning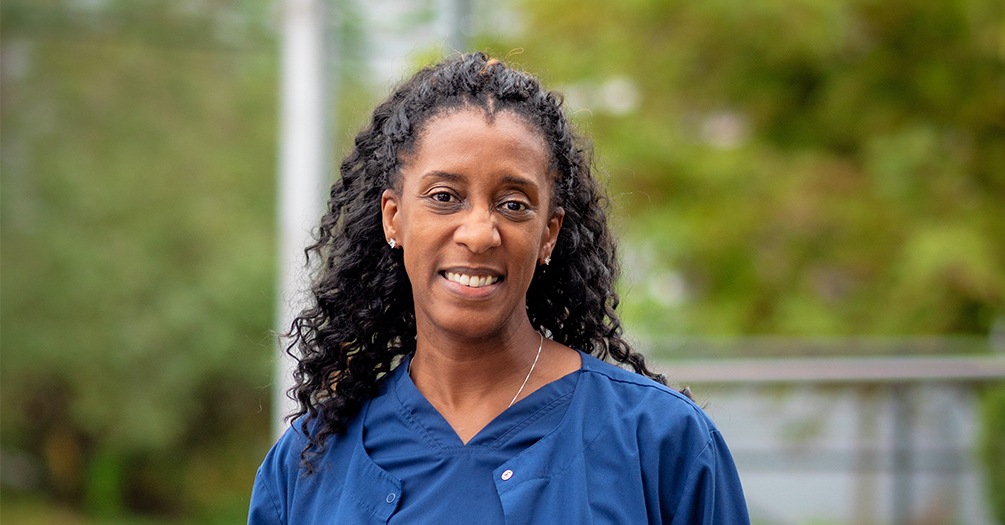 As much of our society began to shut down in April 2020 at the onset of the COVID-19 pandemic, Kristi Thomas was gearing up to take on a new chapter in her career. The long-time dentist shared what motivated her to return to school to pursue her MPH in the midst of turmoil. Read more...
Changing The Way We Learn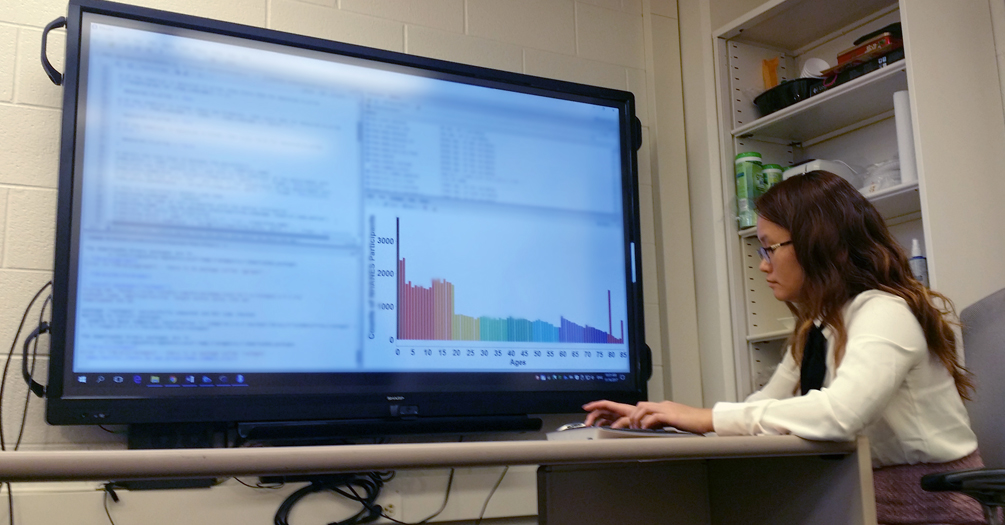 The romanticism of global public health work, says Chinyere Neale, will not survive the pandemic nor the new forms of collaboration it has demanded of researchers. Knowing that we can do really good work from anywhere in the world—including our current location—is a good thing for public health. Read more...
Teaching in the Virtual Classroom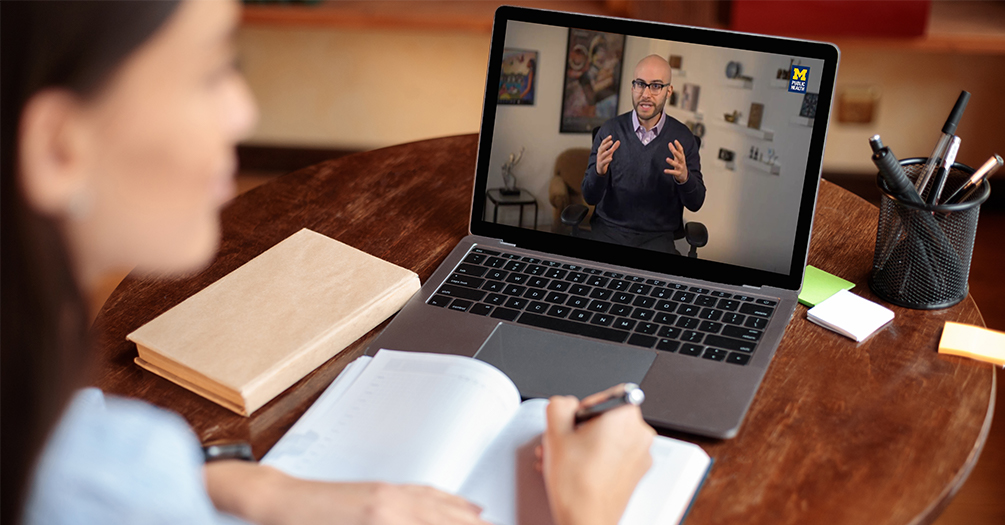 Michael Rubyan teaches health management and policy in the Population and Health Sciences online degree programs at Michigan Public Health. A seasoned expert in developing online courses, he shares some of the techniques and adaptations he uses to make learning public health in the virtual classroom a unique and engaging experience. Read more...
---
Follow any of our social media pages to see more from Michigan Public Health's online community and how we celebrated National Distance Learning Week (#NDLW).