7 Ways the Pandemic Changed Global Public Health for the Future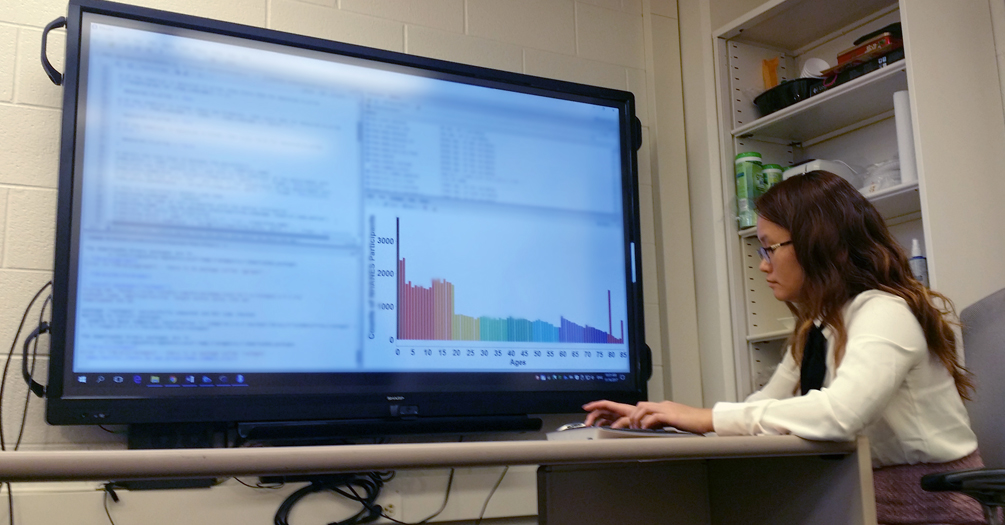 Chinyere Neale
Director of Programs, Office of Global Public Health
The pandemic has been hard on the travel industry and aspects of the field of international education. But it has helped the field of global public health come to grips with its colonial past and articulate its goals in ways that are truer to the mission of public health itself.
The pandemic has changed the way global public health internships are done. In the past, students would travel to a country and immediately begin working with research partners on their project even as they were just beginning their cultural learning. Students often had visions of working directly within communities when their partners often needed them more in the technical areas behind the scenes.
Last year, we rapidly shifted to remote models for global internships. Here's what we learned.
1. You don't have to travel to do international work.
It turns out that a remote global health internship experience resembles more closely what those engaged in international research do as they collaborate with partners around the world. The world of international research is opening up to those who cannot be in other countries for extensive periods of time. While an in-country experience immerses you more directly in local culture, you can still have a variety of professional, academic, and personal intercultural experiences during a remote internship.
2. Public health internships improve your public health skills, not your travel resume.
Public health internships are focused on improving your ability to understand and serve community health. Travel is inherently educational and can refine many public health skills. But travel for its own sake is not the goal of global public health internships nor of domestic work-based experiences.
3. Students and on-site partners focused more on the public health work at hand.
In pivoting to remote internships, students are able to focus on how they work with in-country partners and participants. On-site partners do not have to use valuable and often limited resources in hosting student interns. This allows everyone involved to prioritize building trust, developing knowledge of local contexts, and sharing scientific expertise.
4. Remote internships are more inclusive.
Whether you engage in a work-based public health experience in downtown Detroit, rural areas of Michigan, or suburban Nairobi, you will have an intercultural experience. The distinction of global health is essentially a financial distinction, coming down to the ability to travel. It is artificial to say there are other differences in human communities. Until recent decades, global work on any level was mostly in the realm of the affluent. With constantly improving communication technology, global public health work is opening up to those from more modest backgrounds. And every student has something to gain from an intercultural experience, whether you're working remotely or living in Detroit, the UP, or Nairobi.
5. Every public health student should consider a global internship
Intercultural experiences help us understand and analyze differences we experience across any community—a vital skill for those working in public health. From courses on global health to domestic and global research experiences, these experiences help you build your professional portfolio and become a more effective public health practitioner. If you have family or financial constraints, or if you just don't think global work is for you, consider having a conversation with staff in the Office of Global Public Health about your goals and the resources available to you.
6. Remote formats are a good representation of global health work.
The job you get will look more like the remote internship you did than the study experience you had as an undergraduate. With the ease of working remotely with foreign partners, research teams and international development programs are evolving. You might live somewhere in the US and spend most or all of your time working with international partners on public health solutions for their local communities.
7. The pandemic will change some things for good.
New models for international study and research are coming. And the romanticism of global work will not survive these new forms of collaboration. It's not romantic to sit at your dining room table and have a Zoom meeting with someone in another country. But you can do really good work on that call and in the emails, data sharing, and everything else between them. That's a good thing for public health and it could be a good thing for your public health career.
About the Author
Chinyere Neale is director of programs in the Office of Global Public Health at the University of Michigan School of Public Health. She has been advising students for over 22 years on everything from available travel funding and resources to which location is best suited to moving them toward their academic, professional, and personal goals. Neale has traveled extensively on behalf of the school and university and, along with student support, has worked with a number of Michigan Public Health faculty doing work in over 70 countries around the world.
---