The Impact of Parent-Child Separation at the Border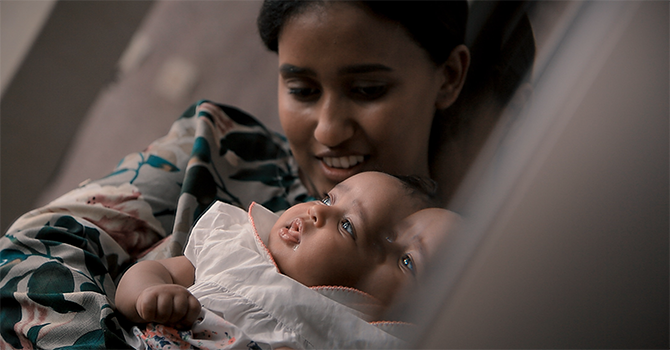 Hurley Riley
Master's Student in Health Behavior and Health Education
According to US Customs and Border Protection, more than 2,300 children were separated from their parents at the US-Mexico border between May and June 2018 as part of the Trump Administration's zero-tolerance border policy. Under this policy, when parents illegally enter the country with their children, the children are placed in shelters while the parents are held separately for prosecution.
"We know very young children who are exposed to this type of trauma go on to not develop their speech, not develop their language, not develop their gross and fine motor skills, and wind up with developmental delays," says Dr. Colleen Kraft, president of the American Academy of Pediatrics.
The trauma that children experience when undergoing long-term separation from their parents is extremely detrimental to the child's development, according to a new University of Michigan report that highlights the implications of family separation on young children.
Migrant Family Experience Compared to Military Family Experience
In the report, Dr. Katherine Rosenblum, a clinical and developmental psychologist at the University of Michigan, compares the separation of migrant families to the separation in which military families experience during deployment. Military families receive extensive support throughout the deployment process. However, children of deployed parents often struggle with anxiety and behavioral issues. Unlike military families, when migrant children are separated from their parents, they are placed in shelters where they are unable to make contact with their parents. The children are not provided with emotional support in the shelters, which leads them to experience extreme stress. Migrant children remain in shelters for an average of 57 days before being placed in foster care or with relatives.
Early Trauma and the Developing Brain
Dr. Jacek Debiec, assistant professor of psychiatry at Michigan Medicine, discussed research about the effects of early trauma on the brain, stating that separation "may program a child for life, increasing their risk of depression, anxiety, and psychotic disorder." Parents help children cope with traumatic experiences. However, when a child's caregiver is not present, the child undergoes prolonged stress. Children's stress levels remain high during separation, which may lead to inflammation, genetic changes, and abnormal physiological functioning. Alterations in the brain caused by trauma may be irreparable, placing children at an increased risk for anxiety, depression, and substance abuse during adulthood.
Reuniting Families Also Poses Challenges
On June 20, 2018, President Trump signed an executive order to keep families together while awaiting court proceedings. Several days later, a federal judge ordered the government to reunite children who were separated from their parents at the southern border. The government was ordered to reunite all children with their parents within 30 days.
When children are reunited with parents, the reintegration process is sometimes difficult. Widespread videos of families being reunified have shown emotionless children, some even avoiding their parent's embrace. A number of children do not even recognize their parents upon return, which speaks to the intense trauma that these children have experienced. "We think that we've made the family whole again by simply bringing them back together and letting them go on with their lives, when the reality is that there's a lot of work that still needs to be done," said Vivek Sankaran, a clinical professor of law at the University of Michigan Law School. After becoming reunited, the families affected by separation need continuing support in order to reestablish their relationships and routines.
It has been over two months since the government has been ordered to reunite children with their parents, and still nearly 500 children remain away from their families. The majority of the parents who are still separated from their children are outside of the US, as the government struggles to locate and contact them. As Sankaran says: "This nation has always served as a moral beacon for the rest of the world. But our treatment of these children—who have done nothing wrong other than accompany their parents seeking a better life—is a disgrace that reflects on all of us."
About the Author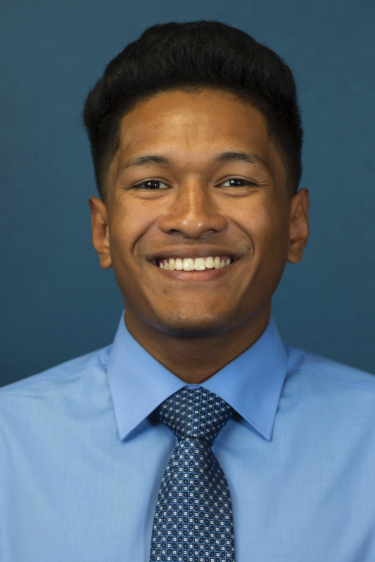 Hurley Riley is a second year MPH student in the Department of Health Behavior and Health Education at the University of Michigan School of Public Health. Riley graduated from the University of Michigan in 2017 with a Bachelor of Science in biopsychology, cognition, and neuroscience. He is a research assistant in Alison Miller's Lab, a research lab focused on child health and development. Riley is the co-fundraising and social chair for the Health Behavior and Health Education Student Association, serves as a health ambassador for Project Healthy Schools, and is a member of the Public Health Action Support Team. He is also a recipient of the Marshall H. Becker Scholarship.