Racism as a Public Health Crisis: Increasing Awareness through Access to Research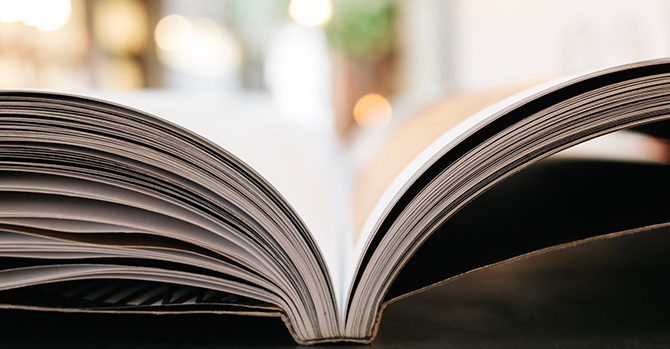 Matthew L. Boulton, Jillian Morgan, and Sara McAdory-Kim
Access to Health Disparities Research
To raise awareness around the enduring societal and institutional harm of racism, the American Journal of Preventive Medicine has released a curated, freely available collection of articles and commentaries featuring research on health disparities among Black and African American persons and communities. AJPM's Black/African American Health Disparities collection includes more than 60 articles that have been published in the journal over the last five years. They are available to download on the AJPM website for subscribers and non-subscribers alike.

The broad range of topics addressed by articles in this collection reflects the pervasiveness of health issues that disproportionately affect Black and African Americans. AJPM is committed to being an active partner in unraveling and addressing racism within the public health ecosystem and in broader society.

Access AJPM's Black/African American Health Disparities collection.
In recent weeks, the killing of Black and African Americans during encounters with police has brought renewed and overdue attention to the public health and societal crisis that is racism.
Black and African American persons and communities face complex and widespread structural barriers to health equity. These include higher rates of chronic illness, increased exposure to violence and environmental hazards, adverse effects on maternal and child health, reduced access to health care and insurance, higher mortality rates, and lower life expectancy, among others. These long-sustained inequities in health are themselves a symptom of the racial injustice that has been a regrettable part of our country's fabric since its very founding.
In research directly applicable to the incidents that sparked recent Black Lives Matter and related protests, DeGue et al (2016) found that people killed by on-duty law enforcement officials were disproportionately Black. Black victims experienced a fatality rate 2.8 times higher than white victims and were also more likely than white or Hispanic victims to be unarmed at the time of the fatal encounter with law enforcement.
Other health effects of racism have been particularly visible in the ongoing COVID-19 pandemic. Black and African Americans have been grossly overrepresented in infections and deaths from the virus. Research by Raifman and Raifman (2020) demonstrated that Black, American Indian, and low-income Americans have higher rates of conditions that heighten the risk of becoming seriously ill from COVID-19 and are also more likely to experience living or occupational conditions that increase their exposure to the virus.
These disparities—and the structural discrimination in which they have arisen and remain deeply rooted—do not exist solely in moments of crisis. Rather, they begin before birth, as reflected in the findings of a study by Slaughter-Acey et al (2019) that explored the role of racial microaggressions on delayed prenatal care. They found that women who reported experiencing microaggressions were more likely to delay or avoid prenatal care, which is known to lead to poorer birth outcomes.
The lasting health impacts of racism endure beyond infancy and follow Black and African Americans into childhood and adolescence, often perpetuated by government policies and industry choices. Sanchez-Vaznaugh et al (2019) documented that between 2000 and 2010, the number of fast food outlets near urban schools increased in less affluent neighborhoods where schools were majority African American, Latino, or Asian but not in majority white schools at any income level. In another nutritionally-based study by Dowling et al (2020), research demonstrated that sugary drinks, which are a major contributor to childhood obesity, are advertised at a higher rate in New York City neighborhoods with higher proportions of non-Latino Black residents.
These health disparities persist throughout the lifecourse, magnified by long-term biases and perceived discrimination. Sims et al (2019), for example, showed that everyday and lifetime discrimination were both associated with significant increases in high-sensitivity C-reactive protein, which can increase systemic inflammation, a known risk factor for cardiovascular problems. Rhee et al (2020), meanwhile, found that perceived racism is strongly associated with delayed or foregone health care among older minority adults.
Black and African Americans also experience systemic barriers in accessing high-quality health care and health insurance. For example, Beltrán et al (2019) described how in their study, Black adults were at a higher risk of being labeled as non-adherent by providers treating them for type 2 diabetes, suggesting racial bias among providers. Jones et al (2016) found that while African American women experience higher rates of early-onset breast cancer than white women, they reported receiving lower rates of recommended genetic counseling and testing.
Other articles suggest potential paths to increased health equity. Wallington et al (2016) successfully applied a culturally competent method for increasing enrollment of African American populations in clinical research. Siddiqi et al (2016) looked at racial disparities in health care access in Canada and found that universal coverage could have a major impact in reducing racial disparities in health care access.
These articles and other research in the AJPM Black/African American Health Disparities collection remind us that racism, with its overwhelmingly negative social and biological impacts, remains a public health crisis that affects the lives of individuals and communities in diverse and intersecting ways. Continued health disparities research that centers Black and African Americans as well as other racial and ethnic minority groups is critically needed.
About the Authors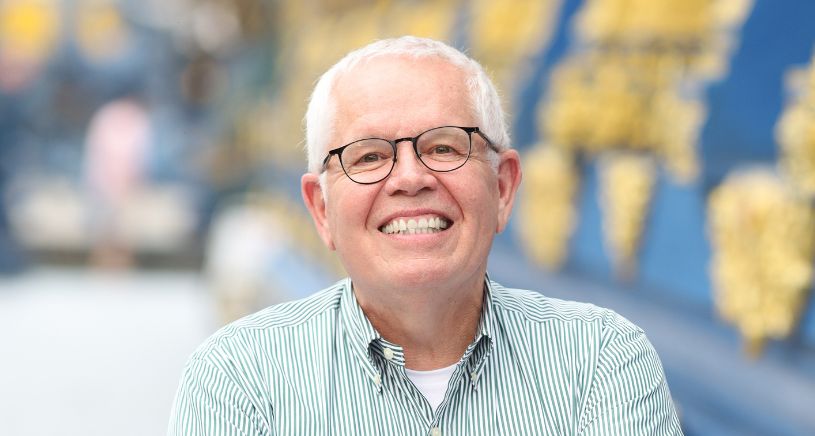 Matthew L. Boulton is a professor of epidemiology and global public health at the University of Michigan School of Public Health and editor-in-chief of the American Journal of Preventive Medicine, which is housed in the Department of Epidemiology within the School of Public Health. AJPM, a leading international public health journal, publishes peer-reviewed research on prevention science, education, practice, and policy across a variety of topics. The journal is jointly sponsored by the American College of Preventive Medicine and the Association for Prevention Teaching and Research.
---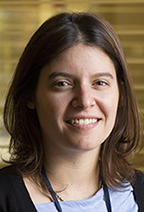 Jillian Morgan is managing editor of AJPM.
---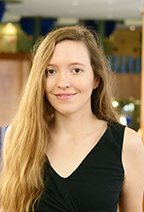 Sara McAdory-Kim is editorial specialist with AJPM and curator of this collection.
---
---