Preventing Lead Exposure in Detroit's Children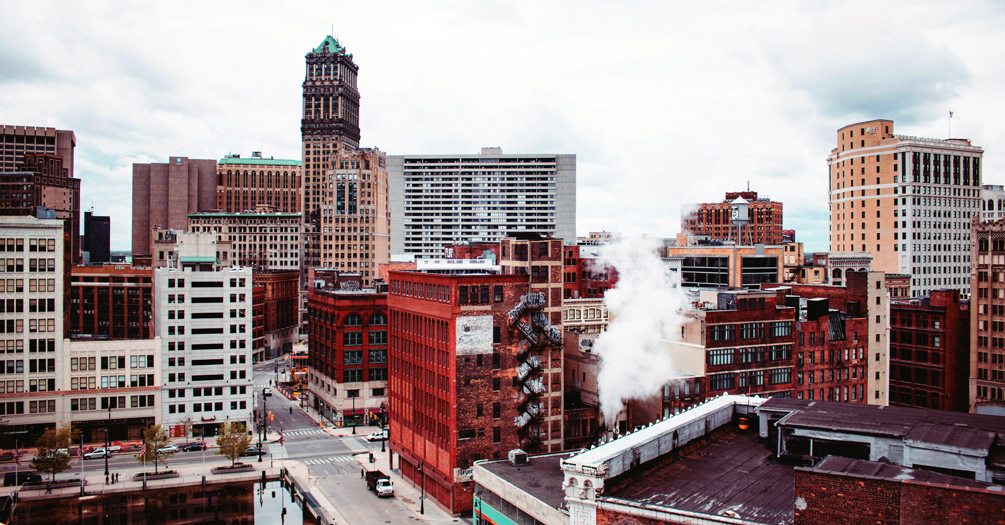 Haley Henry
Bachelor's Student in Biopsychology, Cognition, and Neuroscience
Many people may be under the impression that Detroit's water quality is in line with Michigan's strict water-quality laws.
But levels of lead have been found below the actionable limits. And there is no safe level of lead established for drinking water.
So why do children in low-income areas of Detroit continue to experience detrimental nutritional outcomes due to lead exposure? One glaring reason is that factors such as structural racism have plagued cities like Detroit— where 78.3% of the population is African American—for decades.
Structural racism is well established in Detroit, with policies and practices that perpetuate racial inequality leading to increased exposure to environmental hazards in areas of low-income housing. Among other problems, this has resulted in high levels of lead exposure rates in low-income and African American communities.
How are children in Detroit, where 60% live below the poverty line, exposed to lead? Children can be exposed to lead through lead based paint and dust in older homes, drinking water contaminated by lead, and families being trapped in a cycle of foreclosures, evictions, and demolitions.
Children under six years of age are especially vulnerable to lead exposure because they ingest lead more easily than older children and adults. Lead poisoning has a more insidious effect on their developing bodies, because their brain and central nervous system are still rapidly developing.
What are the negative nutritional outcomes associated with lead exposure in children?
Neuropsychological impairments such as learning disabilities, brain tumors, and a lower IQ
Increased risk of high blood pressure 50 years later
Disruption of vitamin D levels, which impairs cell growth and tooth and bone development.
The graph below displays numerous costs associated with childhood lead exposure in Michigan.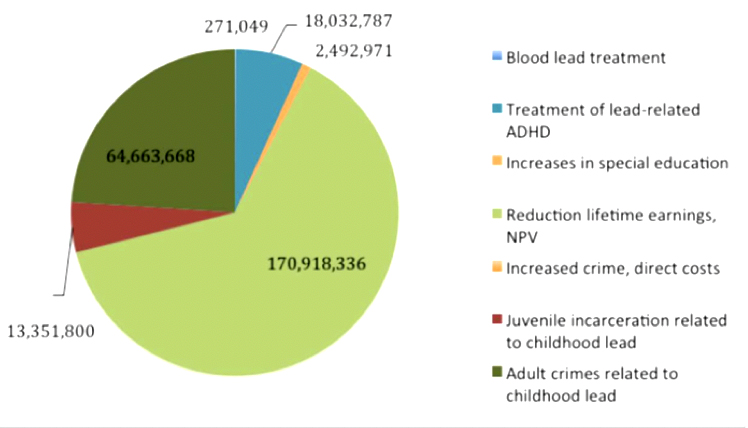 Summary of costs associated with lead exposure in 2014. Source: Costs of Lead Exposure and Remediation in Michigan: Update, Ecology Center and the Michigan Network for Children's Environmental Health, 2016.
---
Exposure to lead that results in negative nutritional outcomes is an avoidable public health crisis. What can Detroit parents do if they think their children might be exposed to lead?
While these options help mitigate the risk of lead exposure, drastic policy changes are still needed to stop children from facing negative health and nutritional outcomes associated with lead exposure.
About the Author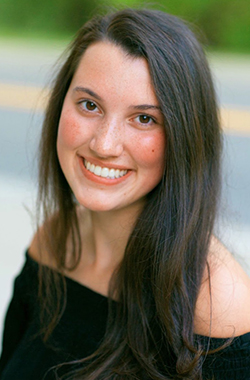 Haley Henry is an undergraduate student studying Biopsychology, Cognition, and Neuroscience at the University of Michigan College of Literature, Science, and the Arts. She is interested in public health policy and wants to study this in graduate school to help implement policies that ensure that children in cities such as Detroit are not disproportionately affected by environmental exposures to toxins such as lead.
---