The international problem of mental healthcare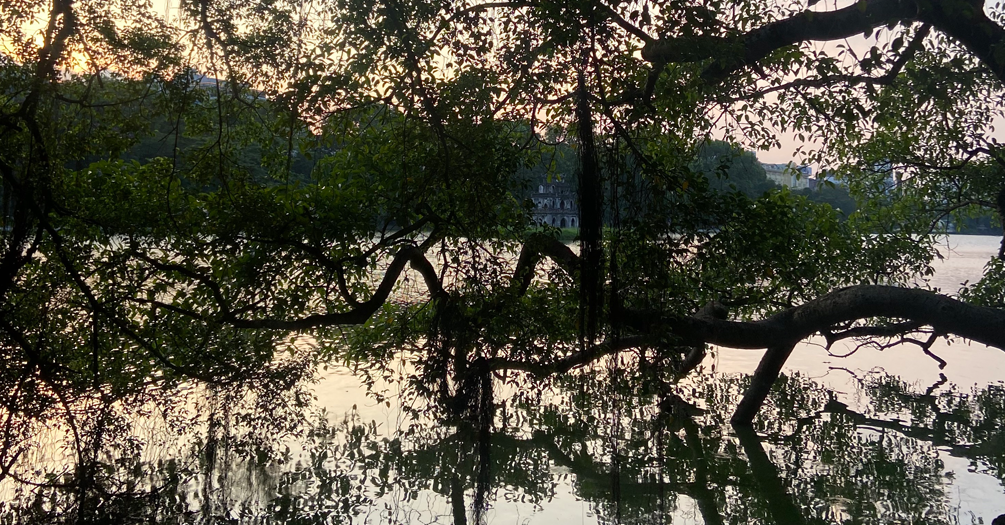 Kieu Anh Phan
Master's student in Epidemiology
Image description: I find taking short walks to enjoy nature and the environment around me gives me comfort and a sense of calmness. This is a photo of the iconic landmark of Sword Lake in my hometown in Hanoi, Vietnam. Photo of Kieu Anh Phan.
Growing up in Vietnam, I had never heard of the concept of mental health, and I only had the vaguest concept of what constituted "depression." There remains a very substantial mental health stigma in Vietnamese culture, especially among the older generation. In fact, mental disorders are called "bệnh tâm thần," which loosely translates to "madness illnesses." Since my family also follows Buddhism, we also approach suffering and hardship very differently. My parents, who have lived through the war, find suffering and struggles to be inevitable and see them as opportunities to grow. I do not think my parents believe in depression, but simply consider it a challenge that one has to learn to overcome. While I have learned more about mental health during my time living abroad, I never thought that depression was something that could happen to me.
However, in 2020, after a very traumatic experience crossing international borders to go home to Vietnam and being placed in a quarantine camp, my mind fell into a very dark place. I was surprised to find that nothing could make me feel better, motivate me to do the things I used to enjoy, or even to hold on to positive thoughts for more than a moment. I had been away from home for too long, and soon realized that I did not have any close friends nearby in Vietnam to confide in. And, just as I expected, there were still very limited, if any, therapists or psychiatrists in my home country.
Exploring options in the States
As soon as I was able to return to the United States, I started to understand that, while mental health resources may be available, they are neither accessible nor affordable. As an international student, I am required to pay a hefty price tag for a specific health insurance. Thus, it was surprising to find out that even as a highly educated person with somewhat good health insurance, it would be so hard to get the care that I needed.
It took me two months to get in touch with a therapist, and many, many hours figuring out the administrative tasks necessary to get the sessions subsidized by my insurance.
Upon finally meeting my first therapist, I felt they could not understand my struggles as an international student. There were certain stories that would require me to provide extensive cultural contexts, and I often chose to not disclose those stories at all. I became more isolated, being so far away from my family and felt unsafe as Asian hate crimes continued to rise. I refused to share my health conditions with my family because I did not want to worry them or hear that they believed going to therapists would not help me.
More than one solution
After just three sessions, I decided that I wanted to look into options besides seeing a therapist. Luckily, with the change in environment and being back in a routine at school, my mood began to improve. I was directed to peer counselors, whom I found much easier to connect with. I even found another international student counselor who understood what I had gone through, and this gave me so much comfort knowing that my feelings and concerns were valid.
With this support, it was easier for me to accept and reach out for help. I learned to better articulate my thoughts and emotions, and have since become more vocal in sharing this personal experience with fellow international students—many of whom grapple with very similar mental health issues.
In many other countries, especially in Asia, mental health challenges continue to be stigmatized, and many individuals are not used to or are ashamed to seek medical help for mental health problems. This is an area in global public health that deserves more attention from international organizations. In addition, for international students coming from such countries to the United States, simply hearing about mental health is not enough. There need to be more targeted strategies toward this population, who are more prone to mental health problems and do not have the social support system as their domestic peers.
About the author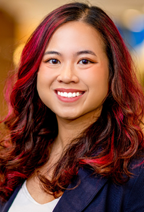 Kieu Anh Phan is a first-year Master of Public Health student in Global Health Epidemiology at the University of Michigan. She received her B.S. in Global and Public Health Sciences from Cornell University. Kieu Anh was originally from Vietnam and spent 5 years studying in Singapore before moving to the United States. She is particularly passionate about global health, nutrition, climate change and education.
---
---