Can Green Space Be Good for Everyone?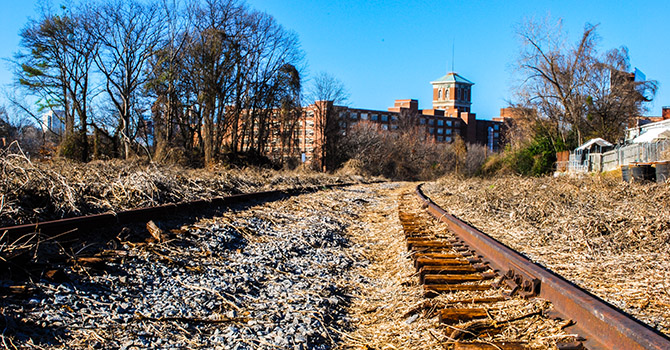 Lauren Balotin
Master's Student in Environmental Health Sciences
Urban green space is widely regarded for its extensive health benefits such as improving air quality, physical activity, and social capital.1 For these reasons, many health interventions seek to implement green space into communities. However, while green space may improve the health of a population as a whole, it can also widen health disparities.2
In my hometown of Atlanta, Georgia, I have seen the Atlanta BeltLine green space project raise property taxes and displace many low-income minorities, exhibiting a need for structural interventions.
At its very core, health equity means that "everyone has a fair and just opportunity" for health with no challenges preventing disadvantaged groups from having the same health outcomes as others.3 Green spaces often make neighborhoods more attractive to visitors, which draws in expensive dining, shopping, and housing areas with high rent.4 As prices rise, disadvantaged groups can no longer afford to stay and experience the green space's health benefits. Moreover, displacement caused by gentrification is linked to negative health outcomes, such as psychological stress, low mental health, and weak social support.5,6
While the Atlanta BeltLine project was well-intended and aimed to convert a vacant railway line into 10 miles of trails for walkers, runners, and bikers to exercise and socialize, it resulted in a negative effect for people in the area, particularly African Americans.7 Further worsening the issue, Atlanta is notorious for its inefficient public transportation system, so most residents must rely on personal vehicles. Designers of the BeltLine hoped to improve mobility for commuters who could not afford cars, but now, low-income residents cannot afford to live near this path.7
Structural interventions can create long-term, lasting change and address both health equity and overall population health.
As these effects became apparent, Atlanta BeltLine, Inc. (ABI), the organization tasked with implementing the BeltLine project, took action to prevent displacement. ABI raised $7.5 million for housing development, appointed an advisory board to manage these funds, and announced it would create at least 5,600 affordable housing units.8,9 However, these interventions were not enough to halt displacement. Halfway to the BeltLine's 2030 completion date, ABI had only 785 of its 5,600 planned affordable homes available.10 In 2016, Ryan Gravel, who created the BeltLine's original concept just 17 years earlier, resigned from the project.8 According to Gravel, ABI relied too heavily on outside organizations, lacked transparency with residents, and defined affordable housing based on Atlanta's median rather than lowest incomes.9,11
The BeltLine needs structural interventions to overcome these difficulties, which are institutionalized and built into our legal processes. Although such approaches are time-consuming and difficult because they require collaboration between multiple stakeholders, they can also be extremely effective if properly carried out. Structural interventions can create long-term, lasting change and address both health equity and overall population health.
To meet this need, there must be a minimum level of community input required before, during, and after the planning and implementation stages of a development project. Input should be conducted through a combination of focus groups, surveys, and community-based participatory research with a focus on collecting input from all demographic groups. Researchers and policymakers must fully commit to this process by learning to transparently "engage [stakeholders] as research partners" rather than treating them as "targets of research."12 Special attention should be given to establishing community partnerships with individuals of different sociocultural backgrounds, building trust in these relationships through mutual respect and cultural humility, and sharing decision-making power and expertise.10,12
Eco-gentrification is not an isolated incident in Atlanta; it is a growing issue in many cities, including New York City's High Line, Chicago's 606 Trail, and Seoul's Gyeongui Line Forest Park.13,14 The problem is becoming so widespread that, in some US neighborhoods, residents have even been advocating for a "just green enough" strategy.15 However, public health practitioners should instead implement equitable structural changes and inclusive decision-making. As urban areas continue to grow, there is a significant opportunity to reduce health disparities and it's critical that organizations at the forefront of these projects recognize these opportunities and take action.
References
Markevych, I., Schoierer, J., Hartig, T., Chudnovsky, A., Hystad, P., Dzhambov, A. M., de Vries, S,... (2017). Exploring Pathways Linking Greenspace to Health: Theoretical and Methodological Guidance. Environmental Research. 158: 301-317.
Stafford, L. (2016). Beltline Creator Gravel Resigns from Partnership. The Atlanta Journal-Constitution.
Robert Wood Johnson Foundation (RWJF) (2017). What is Health equity? And What Difference Does a Definition Make? San Francisco: Robert Wood Johnson Foundation. 1-4.
Stafford, L. (2017). The Atlanta Beltline May be a Success, but It Comes with a Dark Side for Many. The Atlanta Journal-Constitution.
Gibbons, J., Barton, M., & Brault, E. (2018). Evaluating Gentrification's Relation to Neighborhood and City Health. PLoS One. 13(11): 1-18.
Lim, S., Chan, P. Y., Walters, S., Culp, G., Huynh, M., & Gould, L. H. (2017). Impact of Residential Displacement on Healthcare Access and Mental Health Among Original Residents of Gentrifying Neighborhoods in New York City. PLoS One. 12(12): 1-12.
Immergluck, D. (2009). Large Redevelopment Initiatives, Housing Values, and Gentrification: the Case of the Atlanta Beltline. Urban Studies. 46(8): 1723-1745.
Stafford, L. (2016). Beltline Creator Gravel Resigns from Partnership. The Atlanta Journal-Constitution.
Atlanta BeltLine, Inc. (ABI) (2018). ABI Affordable Housing Working Group - Final Report: Creating and Preserving Affordable Housing through Robust Public/Private Collaboration.
Mariano, W., Conway, L., & Ondieki, A. (2017). How the Atlanta Beltline Broke its Promise on Affordable Housing. The Atlanta Journal-Constitution.
Stafford, L. (2017). The Atlanta Beltline May Be a Success, But It Comes with a Dark Side for Many. The Atlanta Journal-Constitution.
Rhodes, S. D., Tanner, A. E., Mann-Jackson, L., Alonzo, J., Simán, F. M., Song, E. Y., Bell, J., Irby, M. B., Vissman, A. T., & Aronson, R. E. (2018). Promoting Community and Population Health in Public Health and Medicine: A Stepwise Guide to Initiating and Conducting Community-Engaged Research. Journal of Health Disparities Research and Practice. 11(3): 16-31.
Haffner, J. (2015). The Dangers of Eco-Gentrification: What's the Best Way to Make a City Greener? The Guardian.
Rigolon, A., & Németh, J. (2018). "We're Not in the Business of Housing:" Environmental Gentrification and the Nonprofitization of Green Infrastructure Projects. Cities, 81: 71-80.
Curran, W. & Hamilton, T. (2012). Just Green Enough: Contesting Environmental Gentrification in Greenpoint, Brooklyn. Local Environment, 17(9): 1027-1042.
About the Author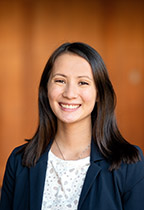 Lauren Balotin is a master's student at the University of Michigan School of Public Health studying Environmental Health Promotion and Policy. She graduated from Emory University in 2015 with degrees in environmental science and media studies. She is most interested in the impact of environmental changes, particularly climate change, on human health and health equity.
---