Singapore's COVID resurgence highlights need to protect vulnerable populations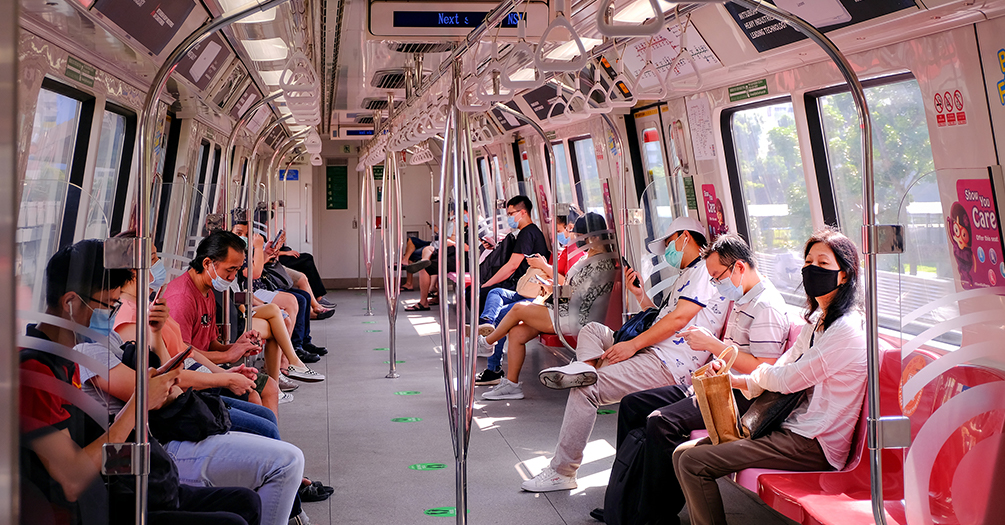 Mohamad Ramli
Master's Student, Online Population and Health Sciences Degree Program
Mohamad Ramli is currently enrolled in the online Master of Science degree program in Population and Health Sciences. He lives in Singapore where he works as a hospital social worker.
After more than a year of back and forth easing and re-introducing of COVID-19 restrictions, Singaporeans finally saw the light at the end of the tunnel. On August 6, 2021[1], just 7 months since the beginning of the national vaccination roll-out, more than 70% of the population in Singapore was fully vaccinated (compared to 51% of Americans during the same time[2]), and Singapore's Ministry of Health introduced a slew of easing measures. This included a return to indoor dining, an increase in social gathering sizes, and—perhaps the most exciting to me—the commencement of leisure travel through Vaccinated Travel Lanes, in which the vaccinated could skip travel-related quarantine periods.
What was thought to be the beginning of the end turned out to be the start of the biggest wave of COVID-19 in this tiny island nation since the start of the pandemic, and would impose immense pressure on its world-class healthcare system. Just two months after the easing measures were announced, the number of COVID-19 cases spiked from 97 to 3,577[4] (Fig 1). While 98.3% of the 43,610 cases recorded in the 28-day period ending on 6 October 2021 showed mild or no symptoms, 1,520 people were hospitalized; 255 of those required oxygen supplementation and 37 were in the Intensive Care Unit (ICU). This introduced an additional burden to a healthcare system that was already facing bed and manpower shortages prior to the pandemic[5]. With the surge in cases, hospital social workers, including myself, are under added pressure to facilitate the safe discharge of patients back to their own homes, as the emergency departments become more crowded with non-COVID-19 patients, some of whom require hospitalization and acute treatment.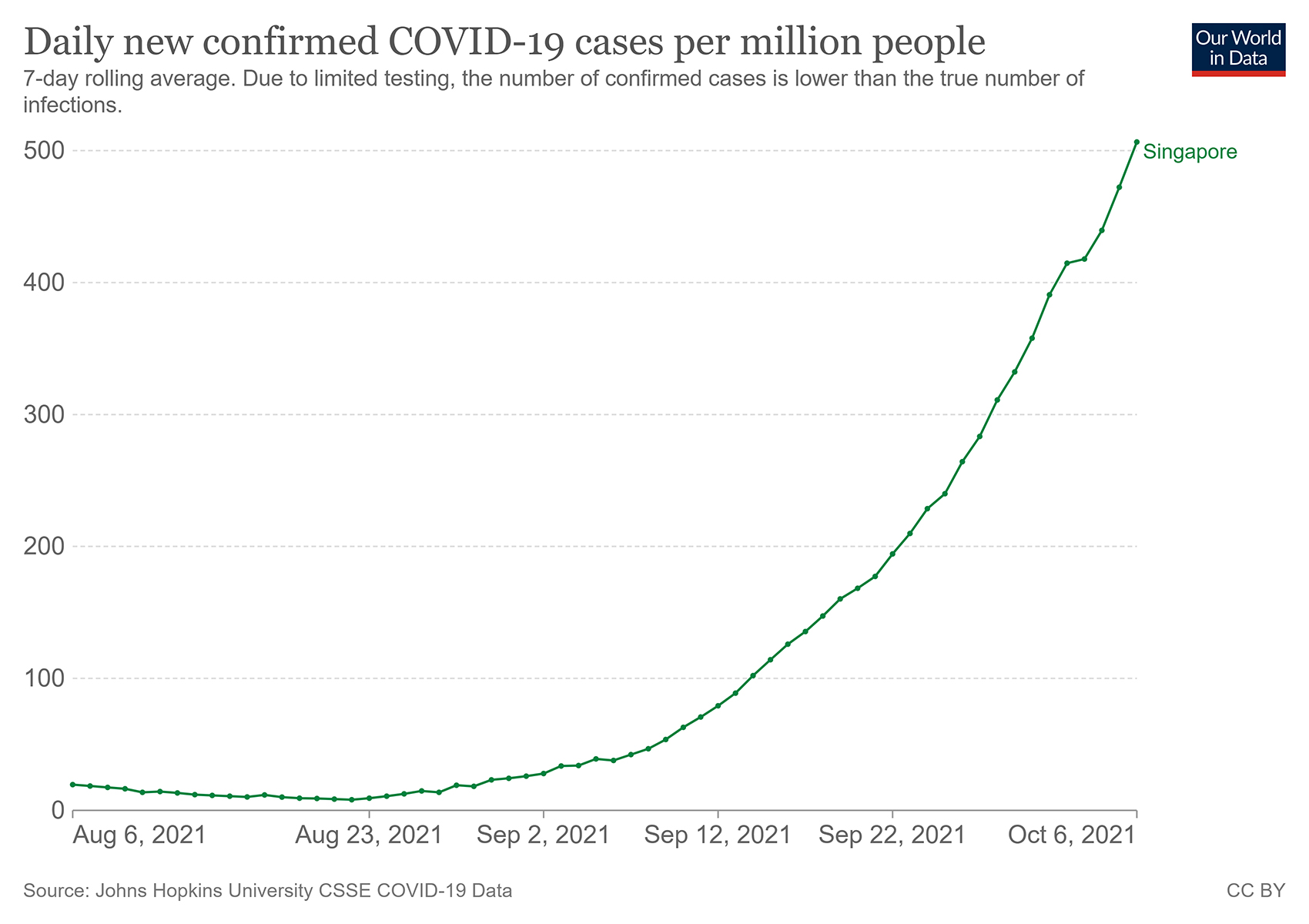 Fig 1. Daily new confirmed COVID-19 cases in Singapore from Aug 6, 2021 to Oct 6, 2021[6]
Vaccination is crucial in our global fight against COVID-19, but the persistence with which this virus is threatening the most vulnerable in our societies is an important reminder that this pandemic is but a catalyst of existing cracks in our systems.
As a social worker in one of Singapore's general hospitals, I have borne witness to the many social and familial crises that arose out of the pandemic. With the constantly changing measures, workers, especially in industries such as tourism and hospitality which are particularly affected by the pandemic, have been facing constant financial insecurity. A study conducted by Beyond Social Services[7], a voluntary welfare organization in Singapore, found that low-income workers are the hardest hit by the economic repercussions of the pandemic. Unsurprisingly, where I work, more patients are seeking financial assistance for their medical bills, while many others need help in applying for cash assistance just to make ends meet.
With the prolonged uncertainty, and the seemingly endless wait for the return to normalcy, the mental health of the population seems to also have taken a hit. The Institute of Mental Health (IMH) Helpline, a 24-hotline set up to provide counseling to those suffering from psychological or psychiatric problems, saw a 50% increase in the number of callers in 2020 compared to the same period in 2019[8]. Anecdotally, among the patients I work with, these numbers track. The patients I counsel express higher levels of stress and anxiety related to both financial concerns, as well as an increase in personal and familial demands due to things like working from home, remote schooling, lack of child care, etc., with little time left for rest and restoration.
Even more grim, is how disproportionate the impact of this pandemic is on the elderly population in Singapore. While those 60 years old and above do not represent the majority of daily cases, they make up the majority of deaths, those in ICU, and those requiring oxygen supplementation. Similarly to the US, the availability of care and support networks for the elderly are at best lackluster, and at worst an unreliable resource in a crisis like the one we are experiencing. Well before the pandemic, the demand for Intermediate and Long Term Care (ILTC) services such as daycare, food delivery, and in-home personal care services for the elderly far outweighed the supply, not to mention their affordability issues. With COVID-19, the capacity of these services is further impaired; many have to wait for months just to get accepted. Many of my elderly patients lamented about having to leave home everyday to access basic services despite their fear of contracting the virus.
Further studies are needed to examine the factors associated with the spread of COVID-19 among the elderly, but COVID-19 should not have ravaged one of the most highly vaccinated nations in the world[9] as it did. With the Omicron wave and another surge in hospitalizations, the Ministry of Health has urged the public to avoid unnecessary visits to the emergency departments[10]. Even with 61% of the Singapore population having received COVID-19 booster shots, we will not be out of the woods until we address the social determinants and impact of the COVID-19 pandemic on vulnerable populations.
References
[1] Government of Singapore. (2021, August 6). Preparing For Our Transition Towards Covid Resilience. Ministry of Health. Retrieved December 2021, from https://www.moh.gov.sg/news-highlights/details/preparing-for-our-transition-towards-covid-resilience
[2] Ritchie, H., & Mathieu, E., et al, (2020, March 5). Coronavirus (COVID-19) vaccinations. Our World in Data. Retrieved December 2021, from https://ourworldindata.org/covid-vaccinations?country=USA
[3] & [4] Government of Singapore. (2021, August 6). Update on Local COVID-19 Situation (Aug 6) . Ministry of Health. Retrieved December 2021, from https://www.moh.gov.sg/news-highlights/details/update-on-local-covid-19-situation-(6-aug2021)
[5] Tan, C. C., Lam, C. S. P., & Matchar, D. B. (2021, September 2). Singapore's health-care system: key features, challenges, and shifts. The Lancet. Retrieved February 17, 2022, from https://www.thelancet.com/journals/lancet/article/PIIS0140-6736(21)00252-X/fulltext
[6] University of Oxford. (2021). Daily new confirmed COVID-19 cases. Our World in Data. chart. Retrieved December 2021, from https://github.com/CSSEGISandData/COVID-19.
[7] Chok, S., Neo, I., & Kumarr, S. (2021). (rep.). Mind the Chasm - COVID-19 & Deepening Inequalities in Singapore. Beyond Social Services. Retrieved December 2021, from https://beyondresearch.sg/wordpress/wp-content/uploads/2021/02/BSS-COVID19-REPORT-080221v2.pdf.
[8] COVID-19 Mental Wellness Taskforce. (2020). (rep.). COVID-19 Mental Wellness Taskforce Report. Ministry of Health Singapore. Retrieved December 2021, from https://www.moh.gov.sg/docs/librariesprovider5/covid-19-report/comwt-report.pdf.
[9] Ritchie, H., Mathieu, E., Rodés-Guirao, L., Appel, C., Giattino, C., Ortiz-Ospina, E., Hasell, J., Macdonald, B., Beltekian, D., & Roser, M. (2020, March 5). Coronavirus (COVID-19) vaccinations. Our World in Data. Retrieved December 2022, from https://ourworldindata.org/covid-vaccinations
[10] Government of Singapore. (2022, February 6). Emergency Departments are Only for Emergency Conditions. Ministry of Health. Retrieved December 2021, from https://www.moh.gov.sg/news-highlights/details/emergency-departments-are-only-for-emergency-conditions_6Feb_2022
About the Author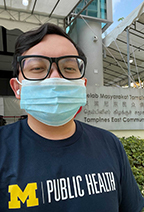 Mohamad Ramli (he/him) is a first year online MS candidate in the Population and Health Sciences program at the University of Michigan School of Public Health. He is working full-time as a hospital social worker in Singapore, dealing with the biopsychosocial-spiritual aspects of care and focusing on social and financial issues faced by his patients. His work with mostly minorities and low-income populations in the hospital setting sparked his interest in pursuing research on the social determinants of health at the population level.
---