Fire season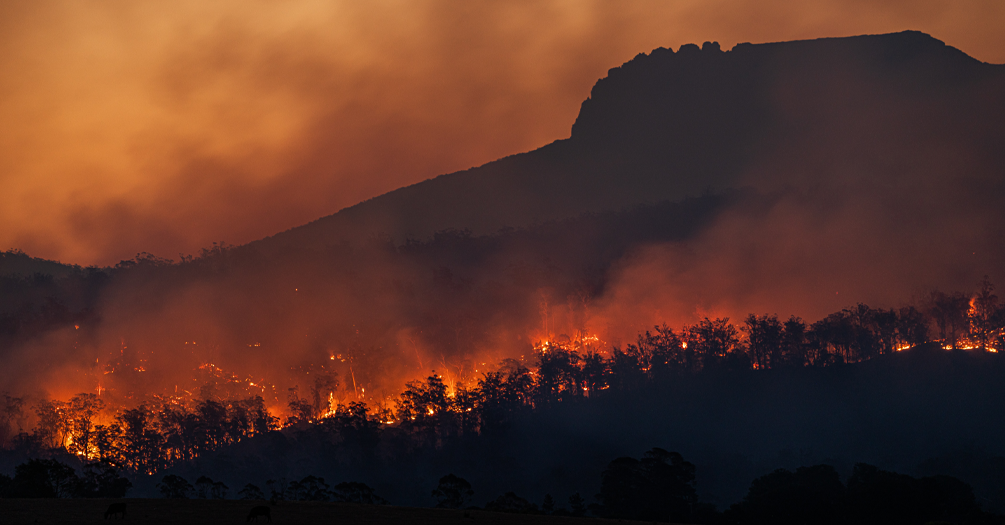 Michele Birkner
Master's student in Epidemiology
"Quick! Look out the window, do you see the sun and the sky?" I hear my sister say. I put down my book, run to my window, and am instantly awed by the red sun and dark, smoky sky. I realize that "fire season" has begun. Growing up in California, "fire season" is a commonly heard phrase used to describe the peak season when brush fires spark. The phrase is said so often that it's actually easy to become desensitized to it. During elementary school, usually around Halloween, I remember walking outside to go to the restroom and being met with the comforting smell of what seemed like a campfire that would fill my lungs. I was not surprised to find out that there was a fire nearby. At that point I didn't understand the impact of wildfires; I was only really upset to be trapped in a classroom and unable to play outside.
Almost a decade later, I was beginning college, and the wildfires that spread throughout the California countryside had only gotten worse. That is when I was able to understand the impact of climate change on the severity of these fires. It was my sophomore year; my friends and I had heard of a fire to the west of us and another fire to the east. Being somewhat numb to what was happening around us, we carefully kept tabs on the rapidly growing disaster. As the air grew thick and the sky became red, classes were canceled and we were told to remain inside. Within a few hours, our phones went off with an emergency evacuation notice saying that we need to leave the surrounding areas immediately.
These experiences have allowed me to empathize with others, embracing the feelings of love and appreciation through unity but also sitting with feelings of anger and frustration. These feelings have driven my passions to strive for increased awareness of matters affecting the quality of one's life. Learning while personally experiencing the psychosocial effects of one's environment, social experiences, identity, and genetics, I recognize the impact of having a supportive community and the effects it has on mental health, physical health, well-being, and life experiences. I see the significance of communication and how meeting people with kindness during moments of catastrophe can foster growth. I understand that individuals face mental, physical, social, and environmental barriers that may affect their ability to attain their highest level of health.
As a public health advocate, I not only hope to develop the necessary skills to improve population health outcomes through research and prevention techniques, but I hope to be an advocate for those facing oppression, poverty, and unequal access to health care and education. In addition to helping educate target populations, my goal is to spread awareness to work toward reducing societal misconceptions and stigmas that have led to oppression in marginalized groups.
As climate change increasingly affects the environment around us, we must keep the public informed of the realities of wildfire occurrence and its effects. From a public health perspective, the increases in natural disasters have detrimental effects on the health of our communities. Researchers found that the major impact of wildfire smoke on the healthcare system comes from patients seeking care for respiratory symptoms. Emergency visits for respiratory symptoms increase in wildfire smoke-affected areas; furthermore, patients are more likely to visit the emergency room for asthma, bronchitis, dyspnea, and COPD symptoms. Additionally, I believe it is important to study the long-term effects on children who are exposed to air pollution during susceptible periods in childhood and the possible associations with long-term respiratory health.
Ultimately, I want people to feel heard, valued, and accepted. These principles are what motivate me to keep learning more ways in which I can spread awareness and stimulate wide-spread efforts to support the overall wellbeing of people. I have learned the significance of encouraging ways to improve overall wellness to live a higher quality of life and I want to work against decades of systematic inequality that have prevented marginalized groups from reaching their highest level of health. I hope to encourage others to learn more about themselves and to help provide communities with access to resources that promote the attainment of a higher sense of wellbeing.
About the author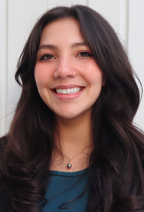 Michele Birkner (she/her) is a first-year master's student in Epidemiology who is interested in the intersection of mental health and chronic disease. With her time at the University of Michigan and beyond, she hopes to explore various aspects of mental health to help individuals reach their highest level of wellbeing. Michele is originally from Simi Valley, CA and in her free time she loves exploring the outdoors, jewelry-making, and spending time with her friends and family.
---
---