Epidemiology Faculty Profiles
Along with providing education and training, Department of Epidemiology faculty and researchers have achieved national and international reputations for excellence in their respective fields of research and expertise. Short summaries of faculty are detailed below.
Department Chair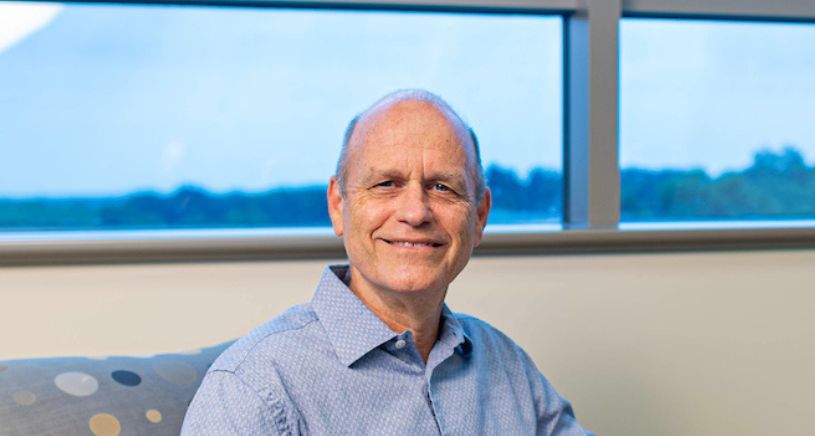 Joseph N.S. Eisenberg, Ph.D., M.P.H.
Infectious disease, transmission modeling, risk assessment, waterborne pathogens, vectorborne disease.
Core Faculty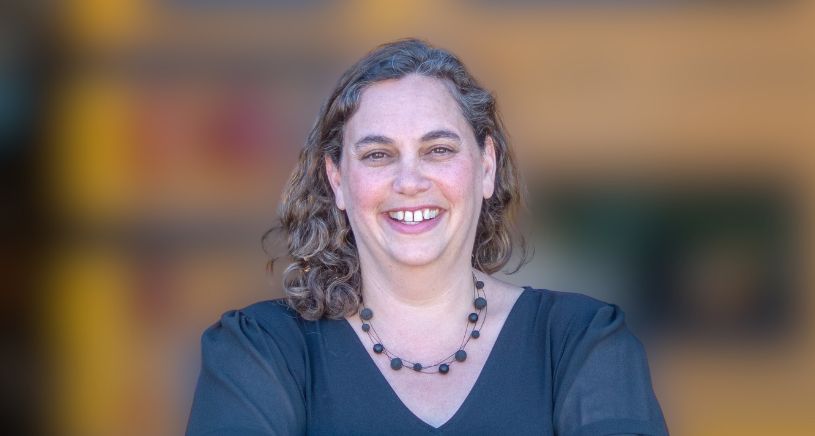 Sara Dubowsky Adar, Sc.D., M.H.S.
Environmental epidemiology, exposure science for epidemiology, ambient air pollution, traffic-related pollutants, community noise, vulnerabilities, interventions.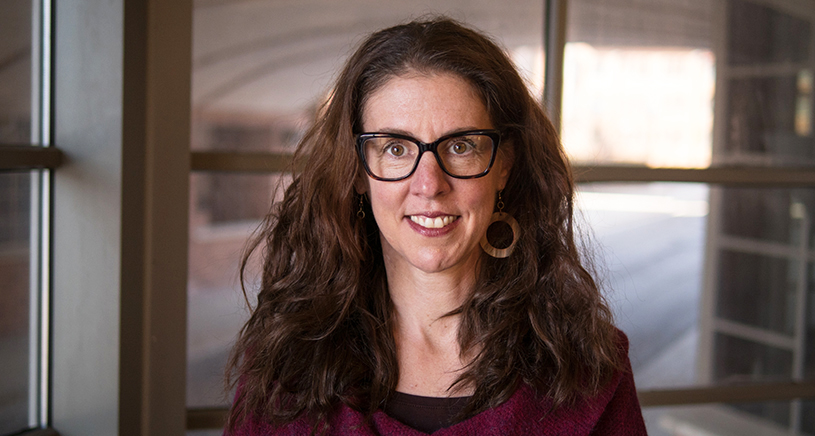 Ella T. August, Ph.D., M.A., M.S.
Public health capacity building, scientific development, science writing and critical thinking.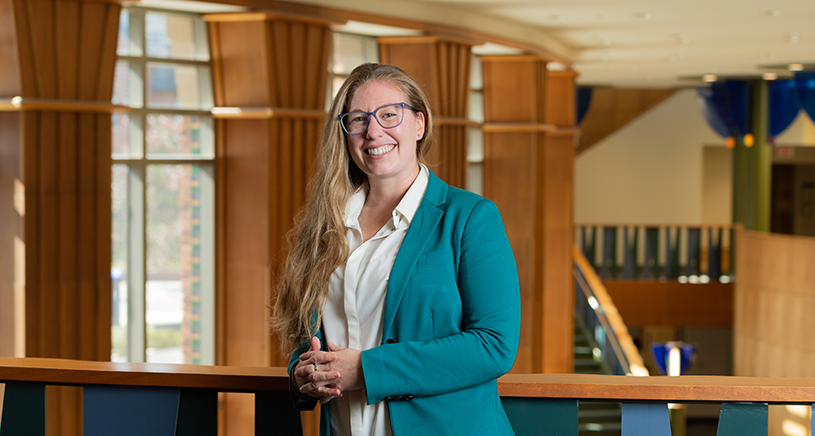 Kelly M. Bakulski, Ph.D.
Environmental and genetic etiology of neurological disorders.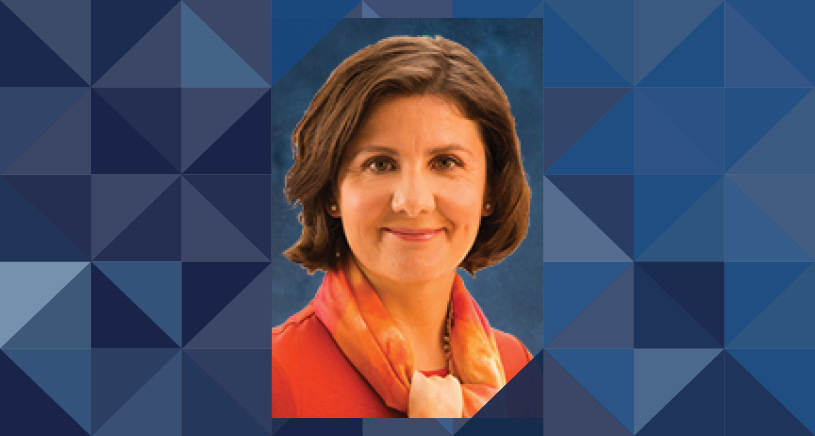 Ana Baylin, M.D., Dr.P.H.
Nutritional epidemiology, cardiovascular disease, obesity, metabolic syndrome, genetic epidemiology, global health.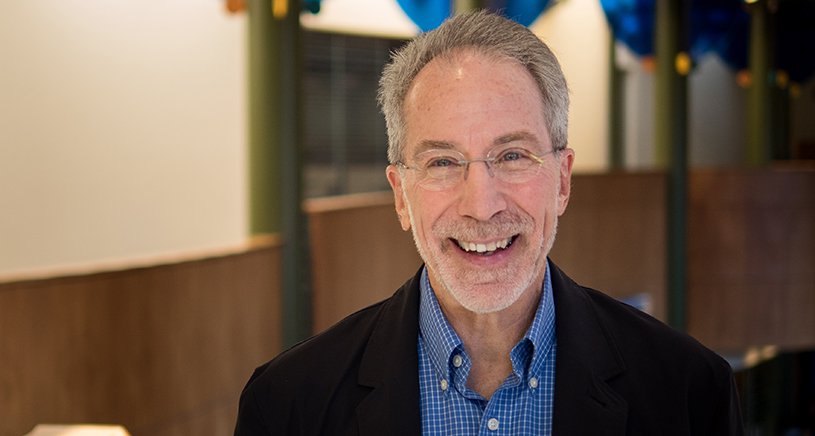 Lawrence F. Bielak, D.D.S., M.P.H.
Epidemiology of subclinical coronary atherosclerosis and coronary artery calcification.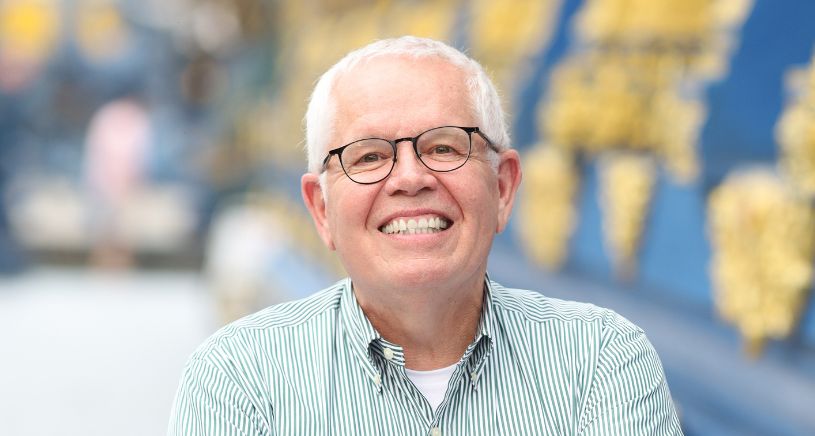 Matthew L. Boulton, M.D., M.P.H.
Global health, infectious diseases, especially vaccine preventable, childhood immunizations, preventive medicine, health workforce & capacity building, scientific publication and journal editing.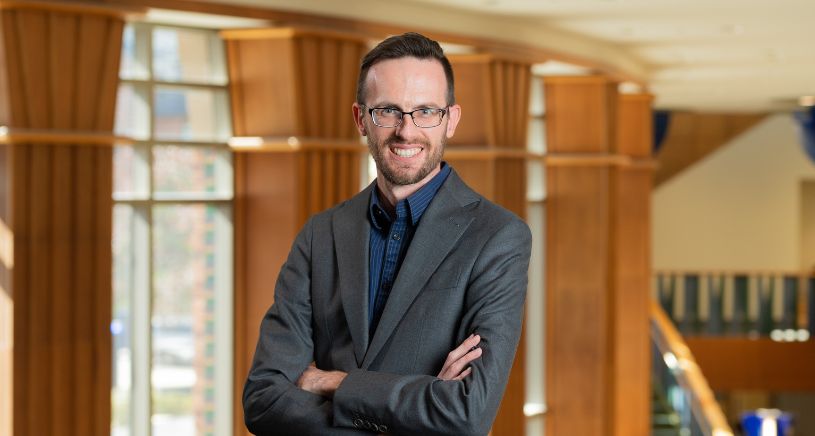 Andrew Brouwer, Ph.D., M.S., M.A.
Mathematical modeling; infectious disease, especially environmentally transmitted diseases; cancer, especially those related to HPV or other infectious etiologies; parameter identifiability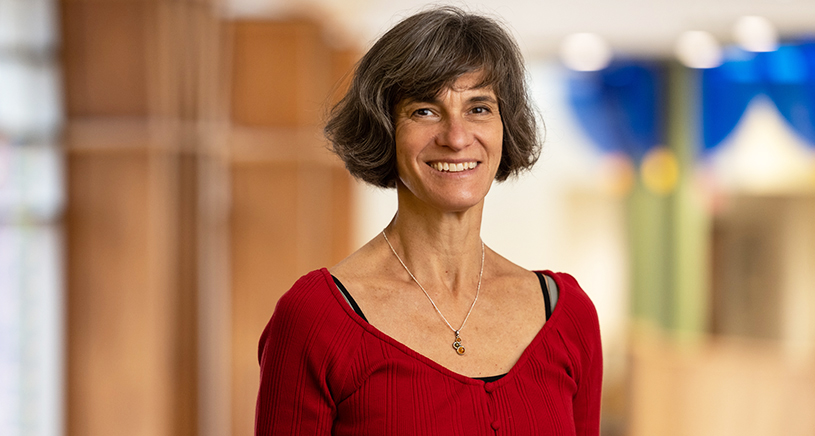 Philippa J. Clarke, Ph.D., M.Sc.
Aging, disability, built environment, quantitative methods.
Liming Dong, Ph.D.
Neuropsychiatric epidemiology, aging, health disparities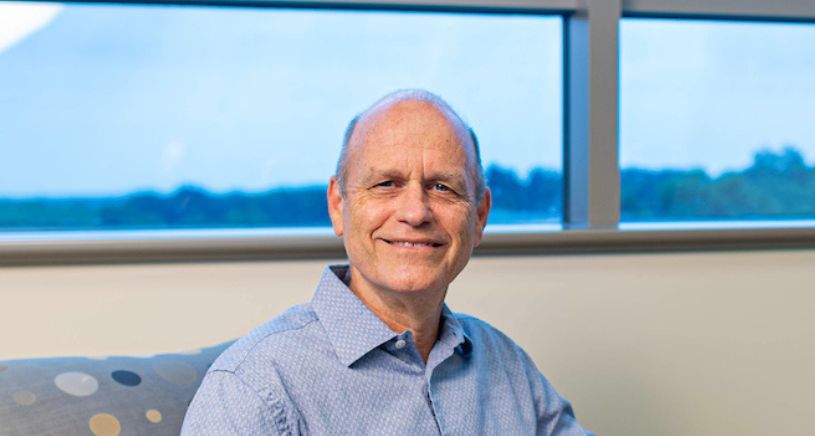 Joseph N.S. Eisenberg, Ph.D., M.P.H.
Infectious disease, transmission modeling, risk assessment, waterborne pathogens, vectorborne disease.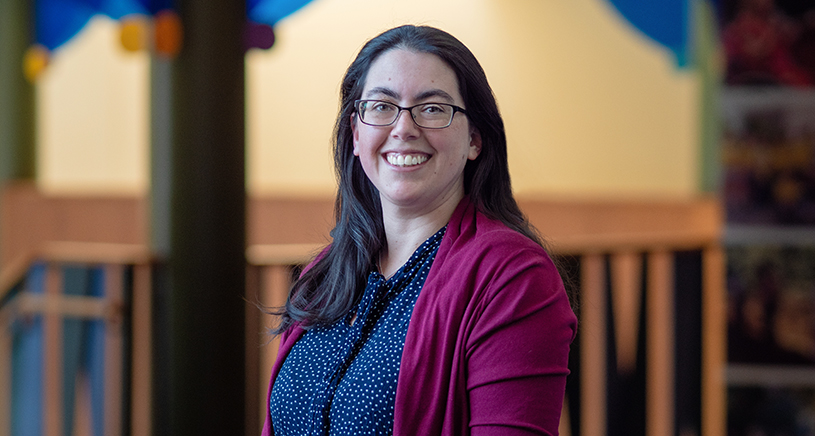 Marisa C. Eisenberg, Ph.D., M.S.
Mathematical modeling, parameter identifiability and estimation, infectious diseases, cholera and waterborne diseases, and cancer modeling.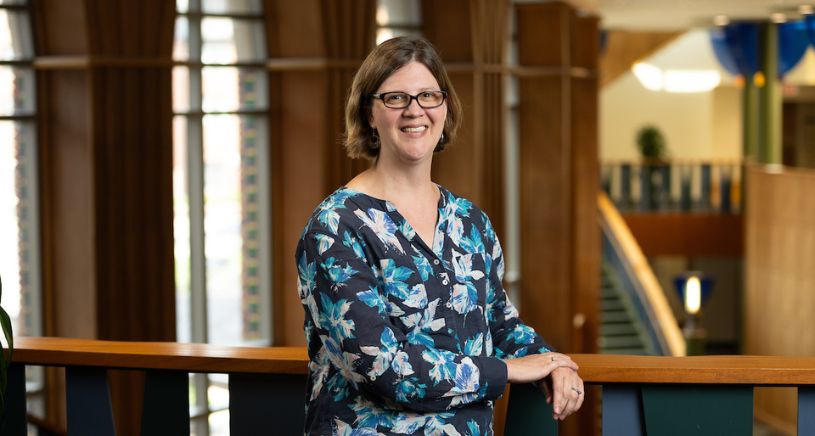 Nancy L. Fleischer, Ph.D., M.P.H.
Social epidemiology, health disparities, social determinants of health, non-communicable disease risk, global health, immigration, and health.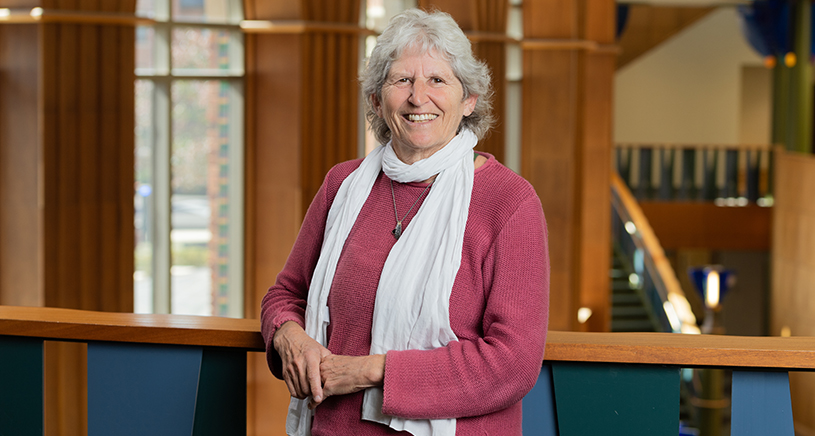 Betsy Foxman, Ph.D.
Molecular epidemiology of infectious diseases and the microbiome.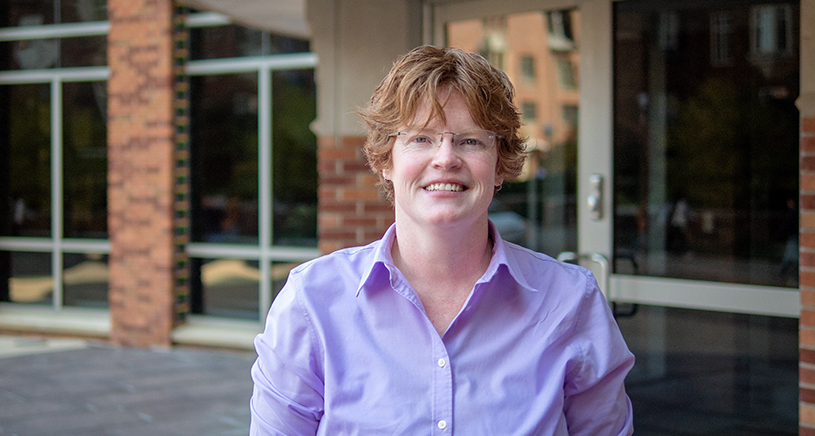 Aubree Gordon, Ph.D.
Infectious Disease Epidemiology, Influenza, Dengue, Global Health.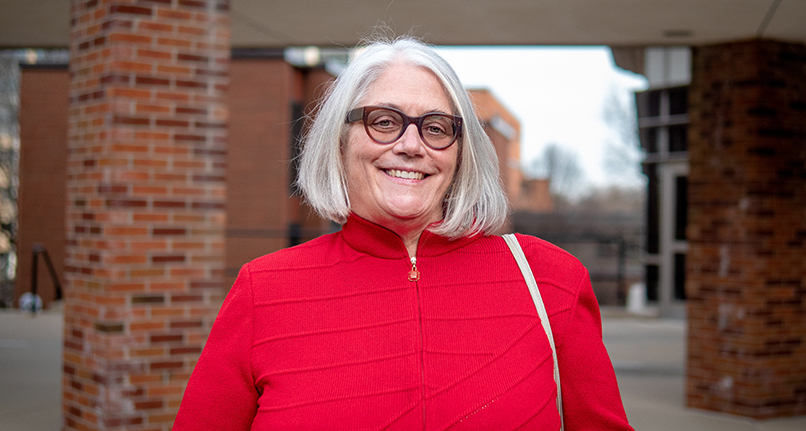 Sioban D. Harlow, Ph.D.
Womens health, occupational health, reproductive epidemiology, international health.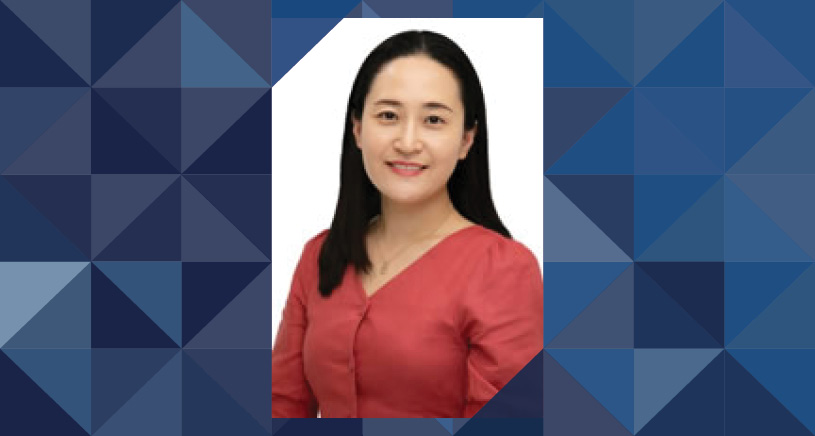 Jihyoun Jeon, Ph.D., M.S.
Risk prediction modeling, Mathematical/Statistical method development for cancer risk assessment, Smoking and lung cancer trend, Cancer screening, COPD.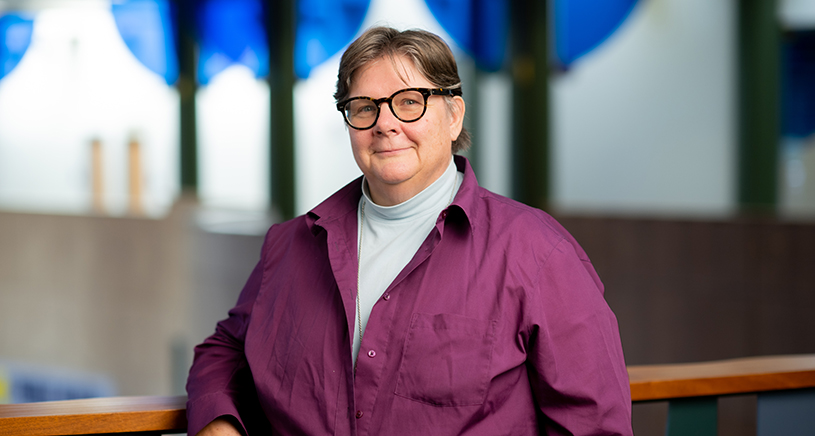 Sharon L.R. Kardia, Ph.D.
Genetic epidemiology with a focus on genetics of common chronic diseases, especially cardiovascular disease and hypertension.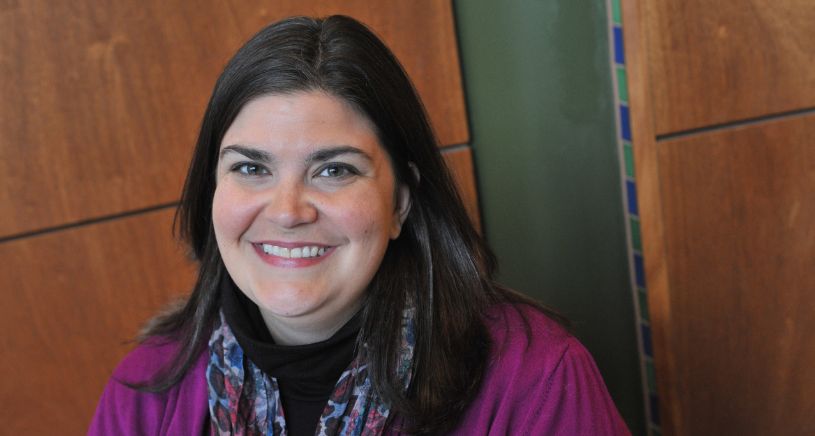 Carrie A. Karvonen-Gutierrez, Ph.D., M.P.H.
Women's health; aging epidemiology; midlife health; obesity; chronic diseases including diabetes and musculoskeletal conditions.
Gwenyth O. Lee, Ph.D., M.H.S.
Global Health, Infant and child undernutrition, enteric disease.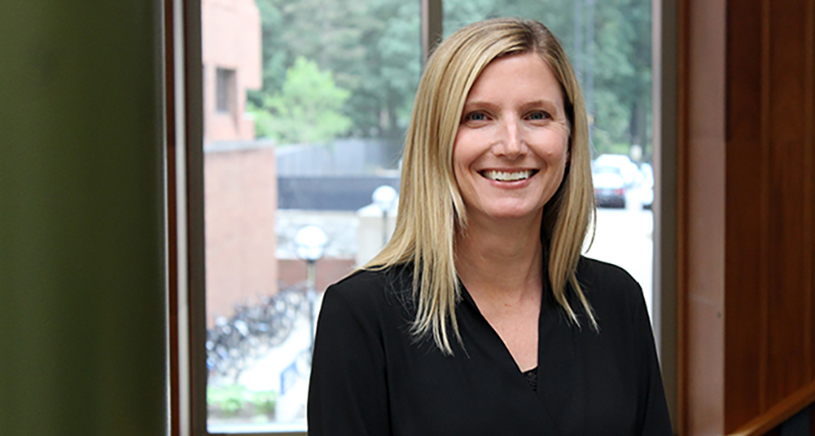 Lynda D. Lisabeth, Ph.D., M.P.H.
Stroke health disparities with a focus on understanding the excess burden in special populations, including Mexican Americans and women.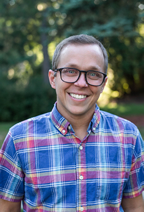 Ryan E. Malosh, Ph.D., M.P.H.
Epidemiology of respiratory virus infections, influenza vaccine effectiveness, test-negative and cohort study designs, infectious disease transmission modeling.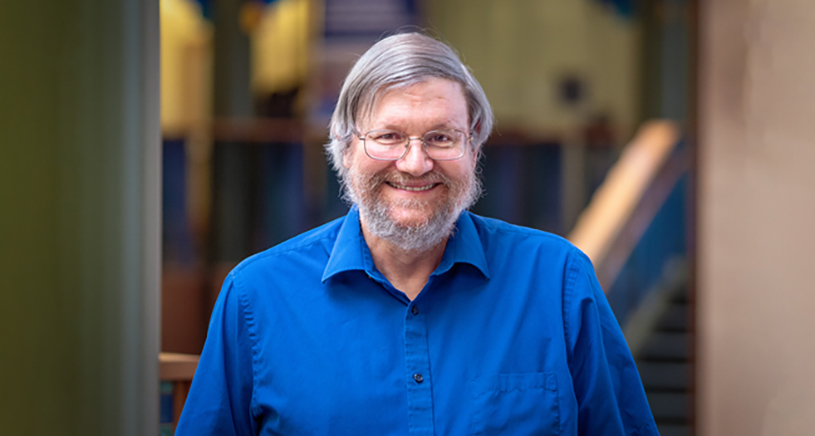 Carl F. Marrs, Ph.D.
Molecular epidemiology of bacterial pathogens.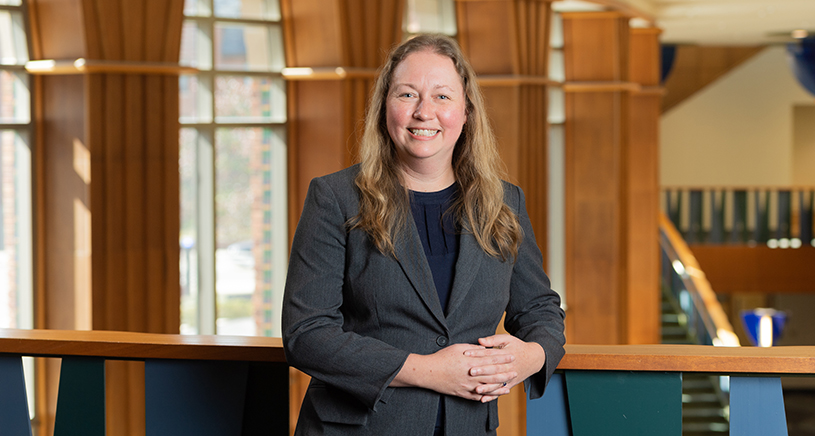 Emily Toth Martin, Ph.D., M.P.H.
Clinical and molecular epidemiology of viral and bacterial diseases.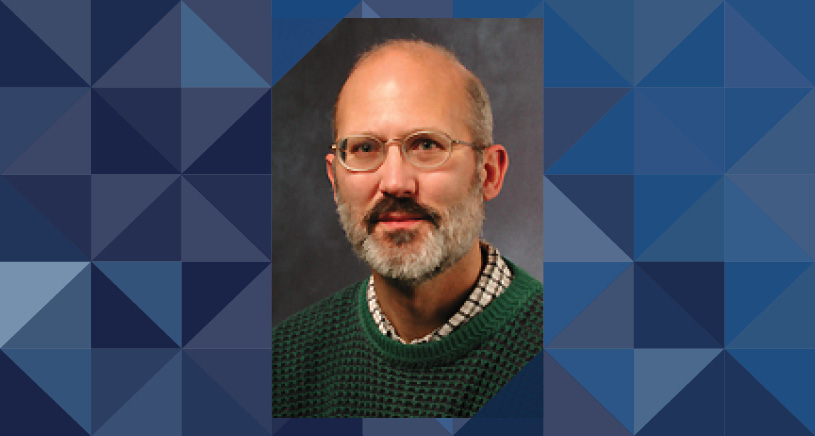 Daniel S. McConnell, Ph.D.
Estrogen and androgen assays or pathways.
Carlos F. Mendes de Leon, Ph.D.
Epidemiology of aging, life course epidemiology, health disparities, global social epidemiology, psychosocial risk factors for disability and cognitive decline in late life.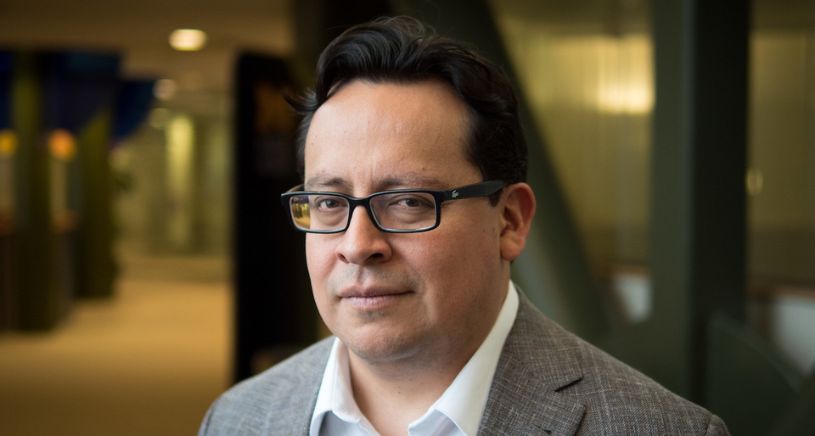 Rafael Meza, Ph.D.
Cancer risk assessment, multistage carcinogenesis models, smoking and lung cancer risk, cancer epidemiology, public health policy modeling, mathematical modeling of chronic and infectious disease prevention, cancers with infectious disease etiology, HPV-related cancers.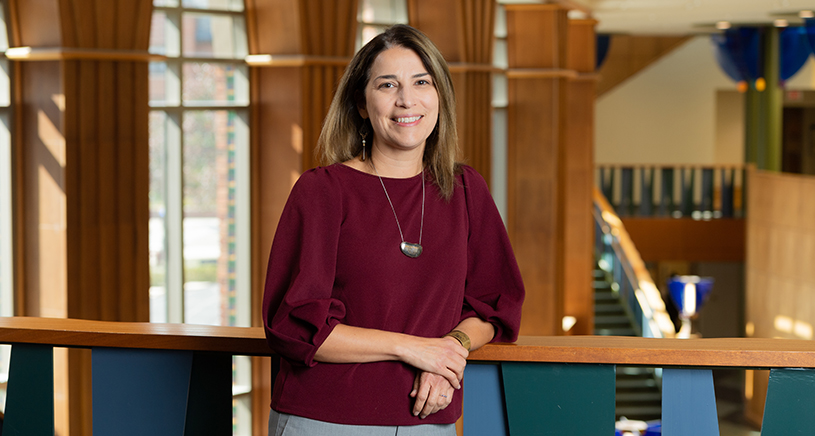 Briana Mezuk, Ph.D.
Psychiatric epidemiology; depression and anxiety; aging; life course; medical-psychiatric comorbidity; diabetes; frailty; suicide; social disparities in health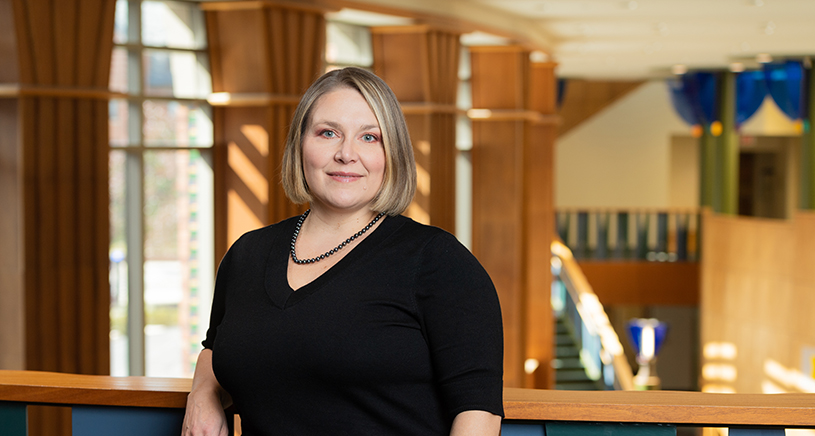 Alison M. Mondul, Ph.D., M.S.P.H.
Molecular and nutritional epidemiology, modifiable risk factors and cancer etiology.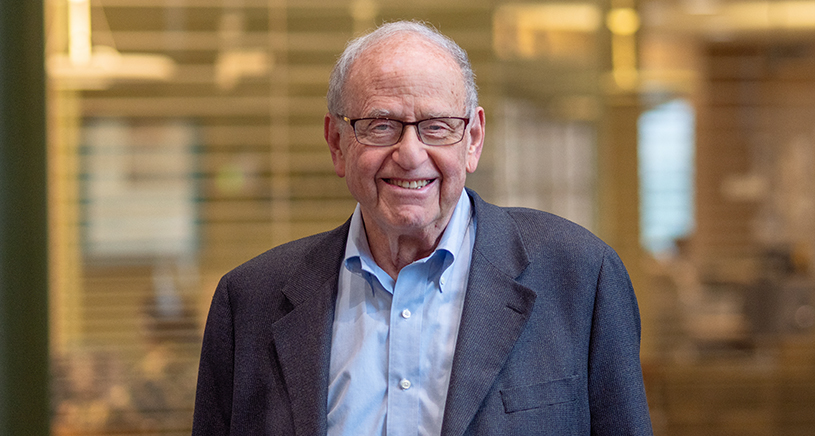 Arnold S. Monto, M.D.
Occurrence, etiology, and prevention of infectious diseases in industrialized and developing countries, frequency and cause of respiratory infections in families living in the community, Ebola.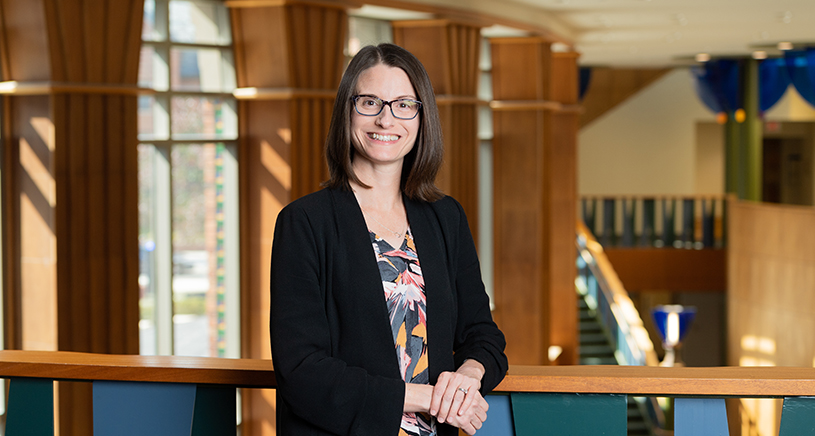 Belinda L. Needham, Ph.D., M.A.
Health Disparities; Aging and the Life Course; Biodemography.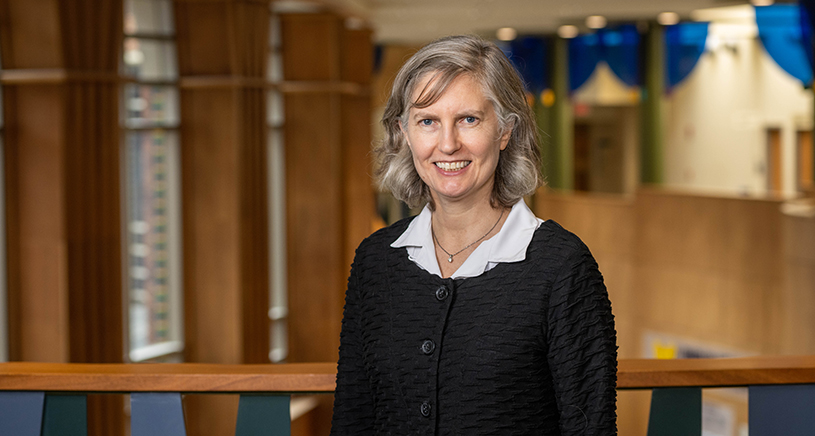 Marie S. O'Neill, Ph.D.
Environmental epidemiology, air pollution, climate change, environmental equity, international health, cardiovascular mechanisms, and birth outcomes.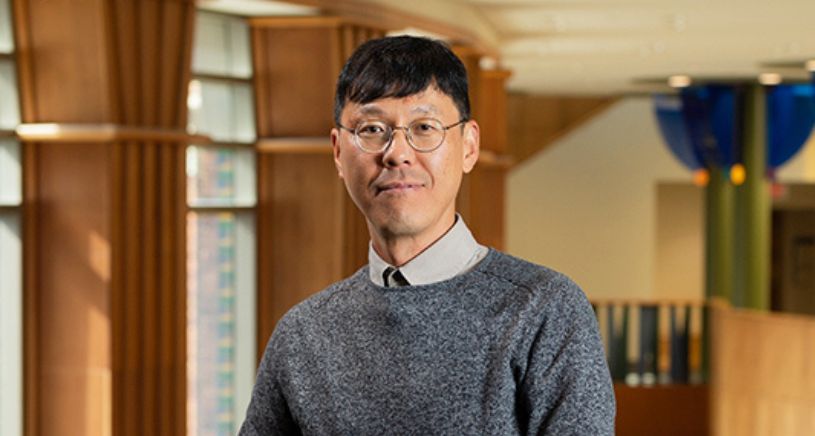 Sung Kyun Park, Sc.D., M.P.H.
Environmental and occupational epidemiology, gene-environment and nutrient-environment interactions, multi-pollutants and pollutant mixtures, with a focus on cardiometabolic and age-related diseases.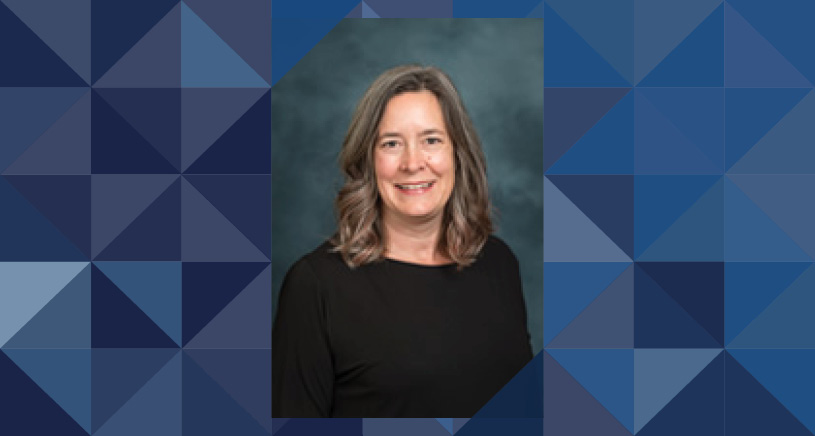 Celeste Leigh Pearce, Ph.D., M.P.H.
Etiology and Prevention of Ovarian and Breast Cancers.
Joshua G. Petrie, Ph.D., M.P.H.
Epidemiology and transmission of influenza and other respiratory viruses, influenza vaccine effectiveness, and serologic correlates of immunity.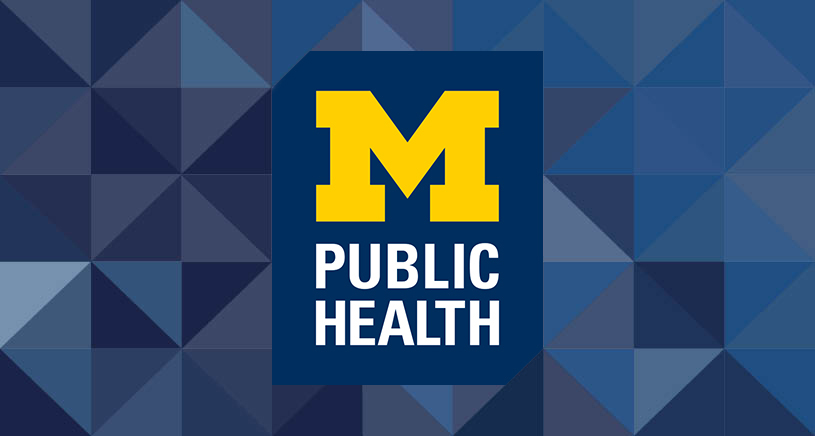 Patricia A. Peyser, Ph.D.
Genetics and cardiovascular disease.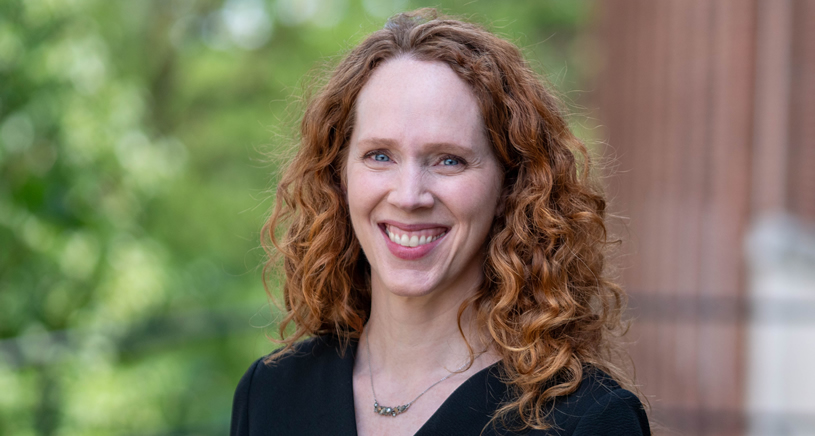 Laura Power, MD, MPH
Preventive medicine, communicable disease epidemiology and prevention, vaccine-preventable diseases, interprofessional education, training physicians in public health and preventive medicine.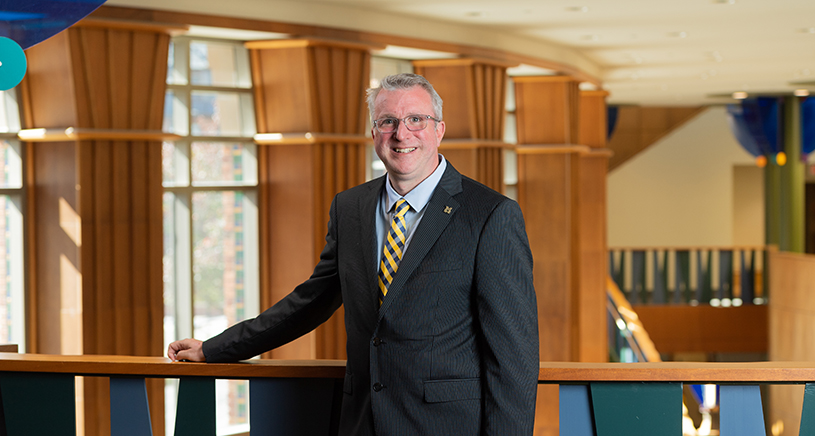 Alexander H. Rickard, Ph.D., M.Sc., B.Sc.
How bacteria interact with one another in environmental or medically relevant situations and the resulting ramifications for human health.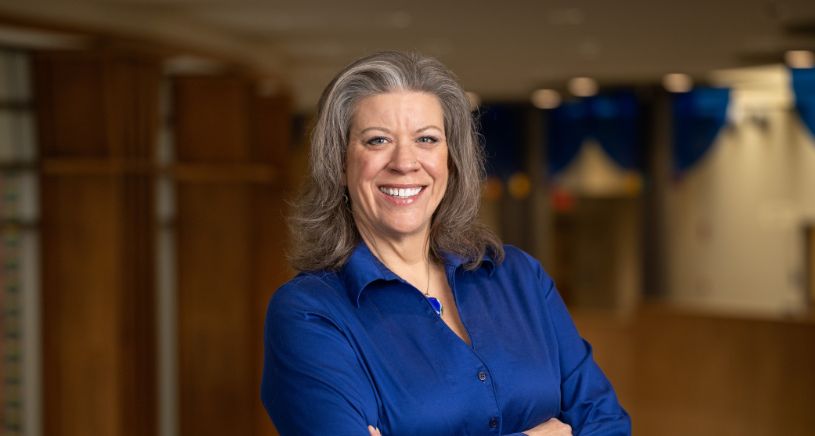 Jennifer A. Smith, Ph.D., M.P.H.
Genetic epidemiology and social epigenomics of age-related chronic diseases and their risk factors, including cardiovascular disease, ischemic brain injury, and cognition.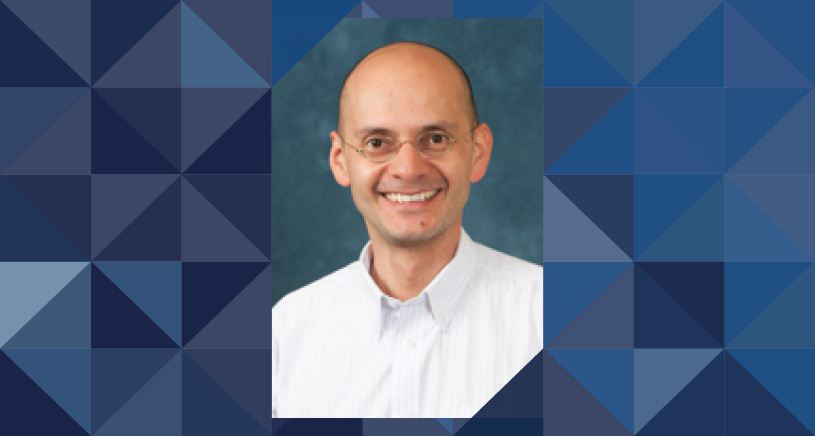 Eduardo Villamor, M.D., M.P.H., Dr.P.H.
Pediatric and perinatal epidemiology, nutritional epidemiology, nutrition and infection, nutritional intervention trials, developmental origins of health and disease, child and maternal nutrition.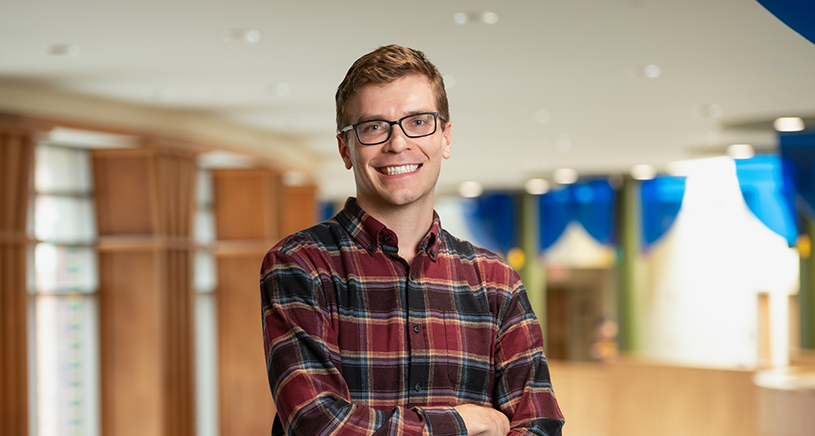 Abram Wagner, Ph.D., M.P.H.
Vaccine hesitancy; epidemiology of vaccine-preventable diseases; China; global health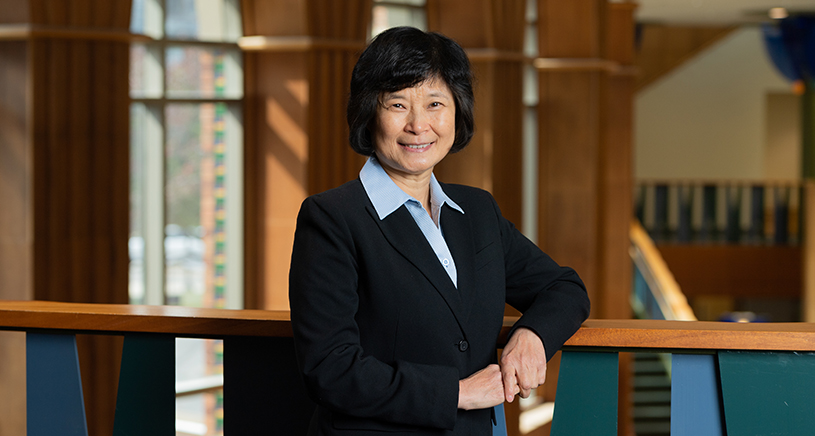 Zhenhua Yang, M.D., Ph.D.
Factors influencing the occurrence, distribution, transmission, and clinical presentation of drug sensitive and resistant tuberculosis in different populations, biomarkers for pediatric pulmonary TB diagnosis in HIV infected and non-infected children, and Joint impact of host and pathogen genetic variations on the development of new TB vaccine.
Wei Zhao, Ph.D.
Genetics epidemiology of human complex diseases, health disparity, social genomics, cardiovascular disease, cognition, and dementia.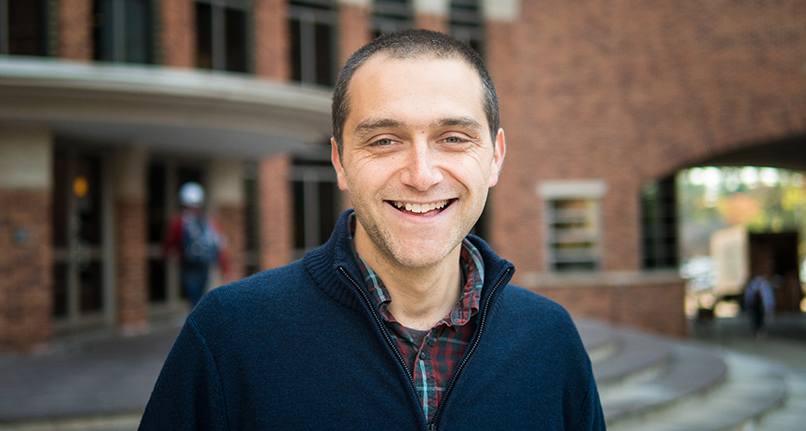 Jon Zelner, Ph.D.
Infectious diseases, social epidemiology, spatial epidemiology, mathematical modeling, network analysis, tuberculosis, diarrheal disease.
Faculty with Joint Appointments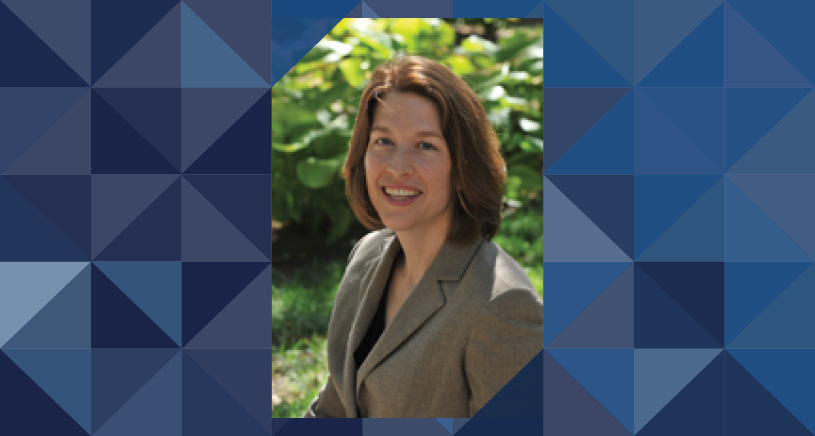 Sarah A. Burgard, Ph.D., M.S.
Population health, racial ethnic and socioeconomic disparities, job strain and job insecurity, stratification of sleep.
Carol E. Chenoweth, M.D., M.S.
Nosocomial infections and antibiotic resistance in nosocomial and community-acquired, antibiotic-resistant enterococci.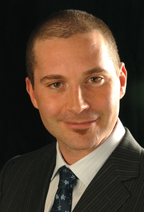 Joel J. Gagnier, Ph.D. N.D., M.Sc., B.A.
Clinical epidemiology, clinical research design, meta-analyses, musculoskeletal conditions.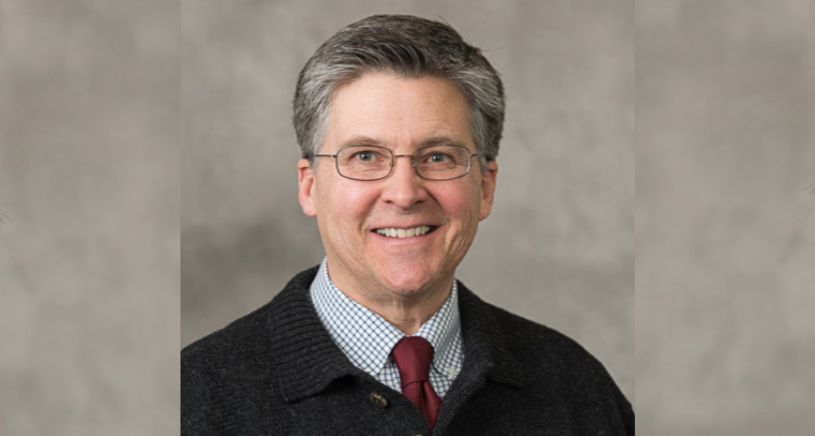 William H. Herman, M.D., M.P.H.
Screening, diabetes, diabetes complications, diabetes and pregnancy, diabetes epidemiology, managed care, health economics.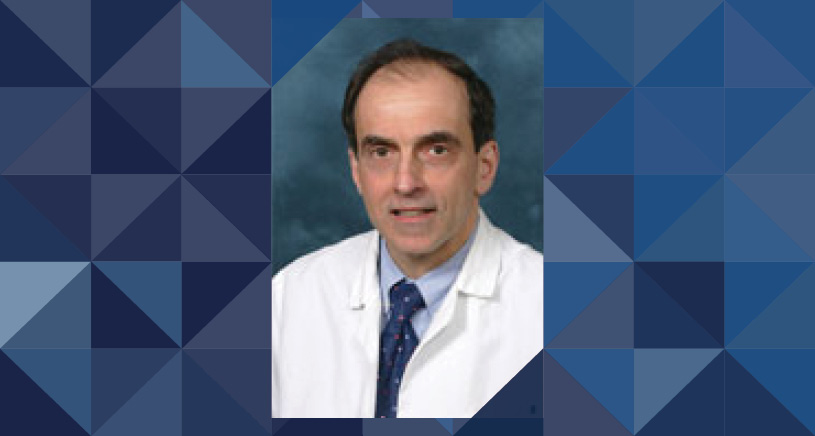 Powel Kazanjian, M.D., Ph.D.
History of Bacteriology, History of Epidemics, History of Sexually Transmitted diseases.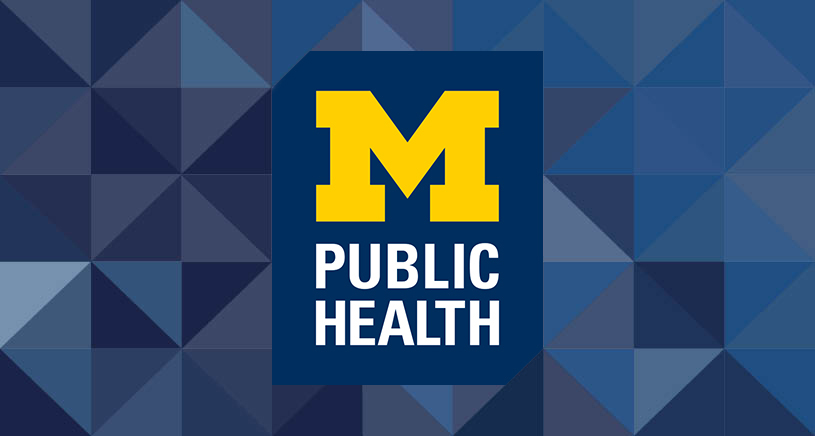 Catherine Kim, M.D., M.P.H.
Women's health, diabetes, cardiovascular risk.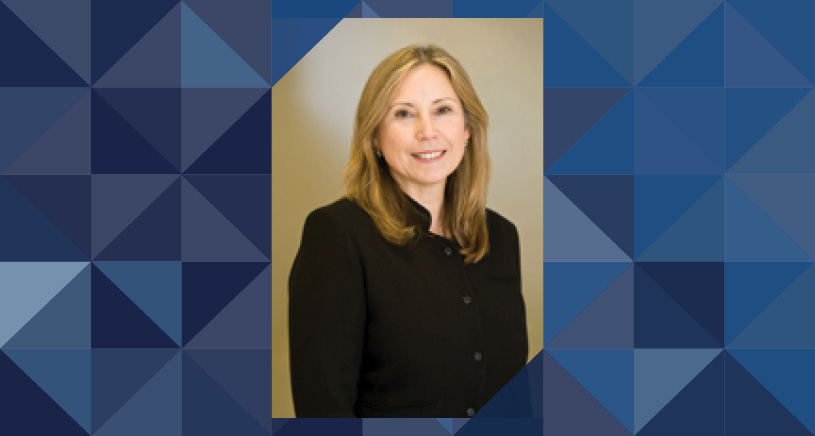 Sofia D. Merajver, M.D., Ph.D.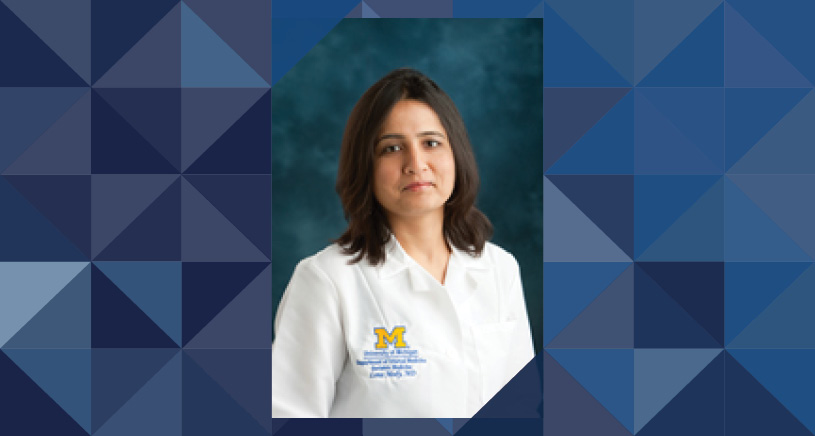 Lona Mody, M.D., M.Sc.
Translational epidemiology of multi-drug resistant organisms (MDROs) in vulnerable populations, develop and disseminate interventions to prevent infections in high-risk vulnerable populations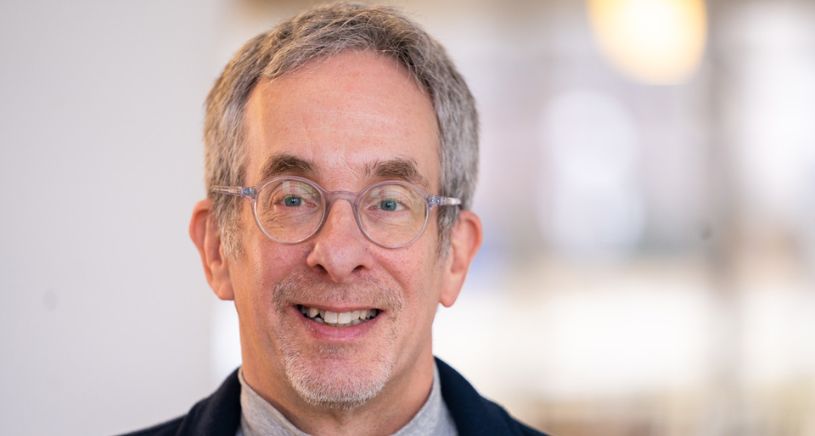 Lewis B. Morgenstern, M.D.
Race/ethnic and gender disparities in stroke, access to health care and acculturation of Hispanic Americans, community and professional education for acute stroke treatment and stroke prevention, social epidemiology.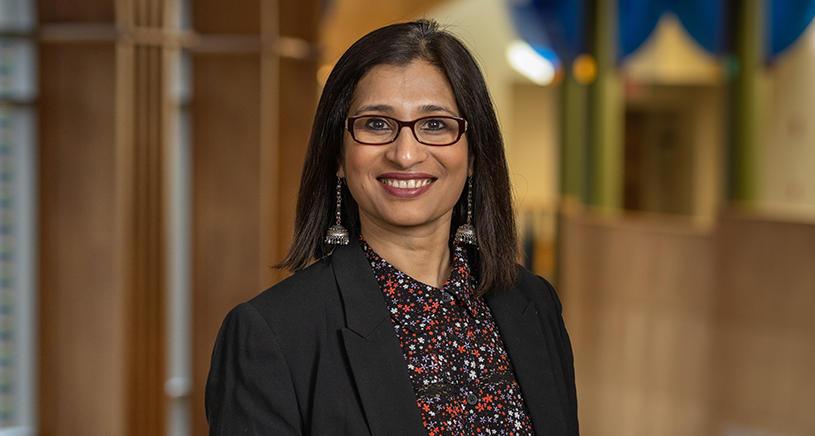 Bhramar Mukherjee, Ph.D.
Studies of gene-environment interaction, Bayesian methods, statistical methods for case-control and other outcome dependent sampling schemes, applications in epidemiology.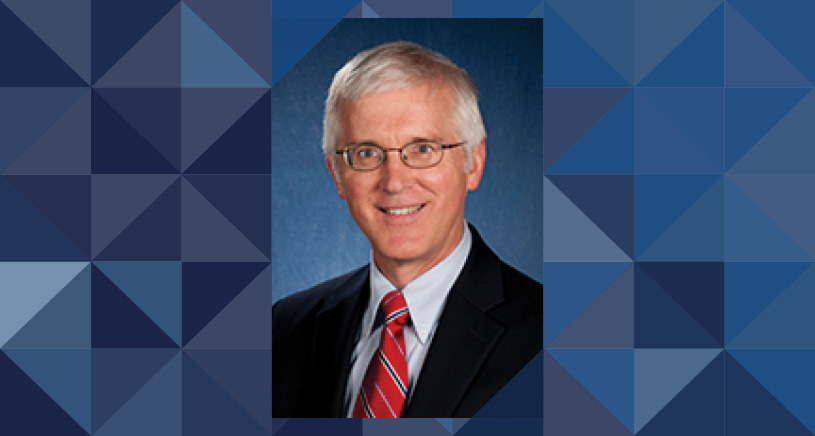 David C. Musch, Ph.D., M.P.H.
Clinical trials, glaucoma treatment, quality of life assessment.
Duane W. Newton, Ph.D.
Clinical microbiology and molecular diagnostics; development of molecular assays for the diagnosis and management of infectious diseases.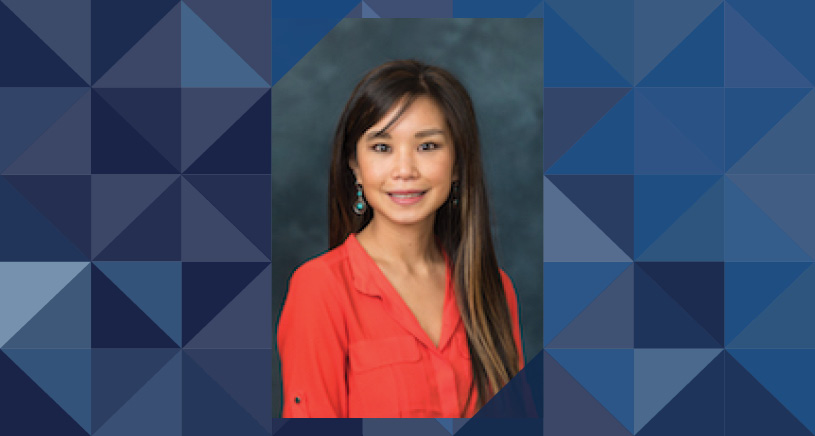 Wei Perng, Ph.D.
Use of epidemiologic methods to investigate relations of the perinatal period with future obesity and related metabolic consequences; elucidating biological mechanisms that underlie accrual of excess adiposity during early life.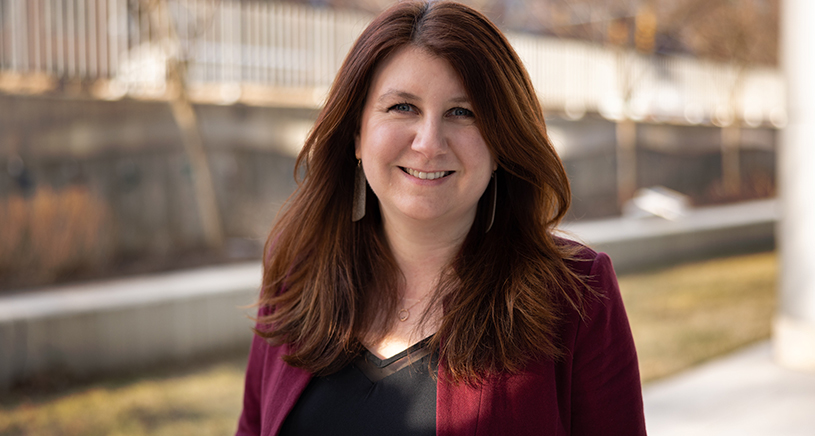 Sarah Reeves, Ph.D., M.P.H.
Pediatric health services research; health services utilization and preventive care among children with chronic conditions.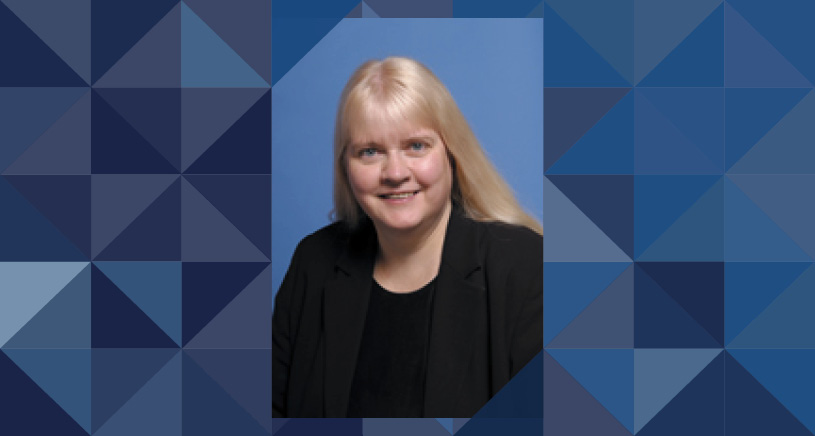 Julia E. Richards, Ph.D.
Mapping, cloning and characterizing genes involved in inherited eye diseases, including prevalent complex diseases such as glaucoma as well as some simple Mendelian disorders that affect the eye.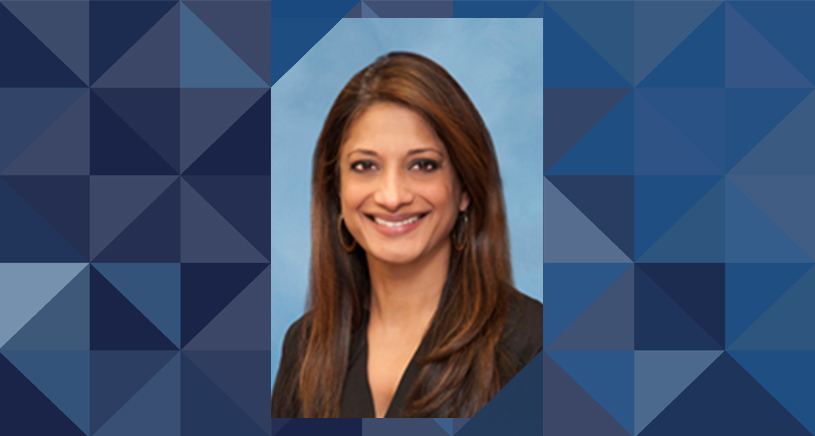 Aruna V. Sarma, Ph.D., M.H.A.
Natural history of and racial differences in benign prostatic hyperplasia (BPH) and prostate cancer.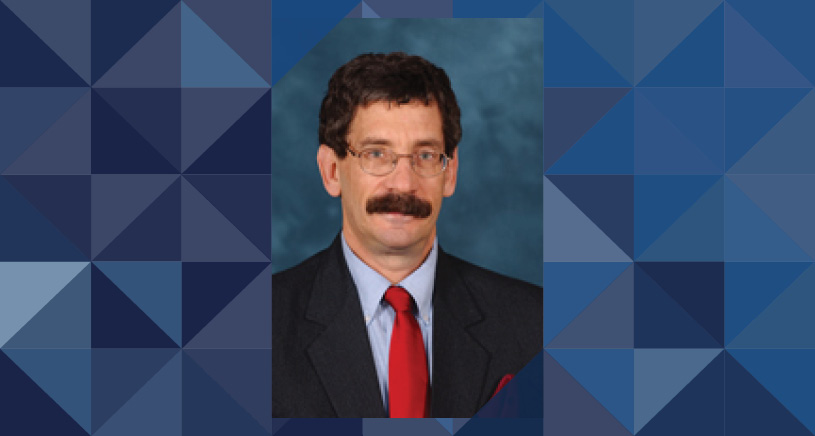 Howard Stein, Hon B.A., M.A., Ph.D.
Socio-economics of developing economies with a particular focus on sub-Saharan Africa.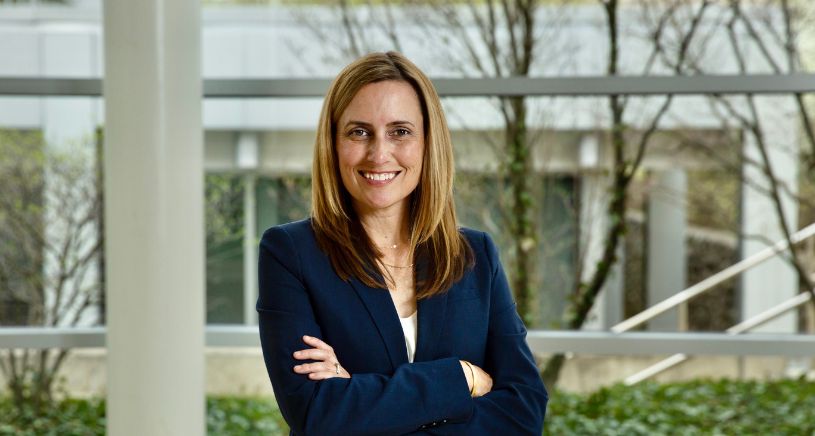 Lauren Wallner, Ph.D., M.P.H.
Cancer epidemiology and health services research; Cancer care delivery research, including survivorship and related quality of care and coordination issues. Designing and evaluating interventions to improve breast and prostate cancer care.
Lecturers and Adjunct Faculty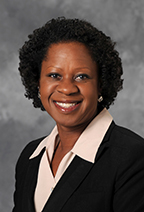 Christine L.M. Joseph, Ph.D., M.P.H., B.Sc.
Racial/ethnic health disparities; racial differences in asthma incidence, prevalence, and severity/control; the role of IgE in asthma; factors related to asthma management and control in urban adolescents; medication adherence, school-based health.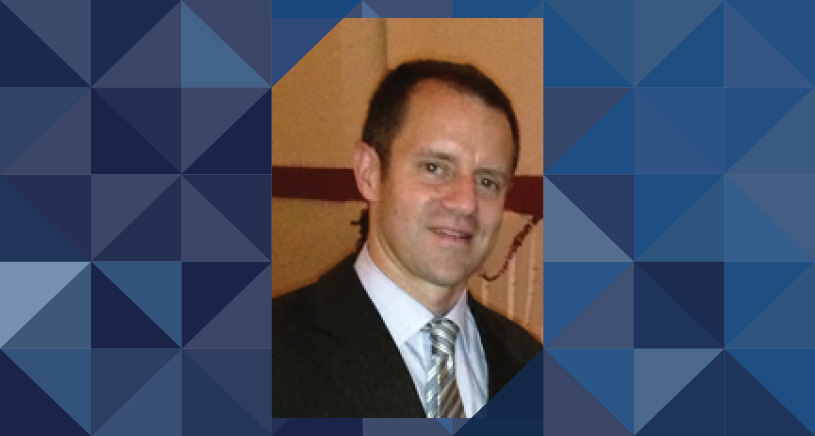 Mark Katz, M.D.
Influenza, respiratory infections, vaccine-preventable diseases, vaccine effectiveness, cholera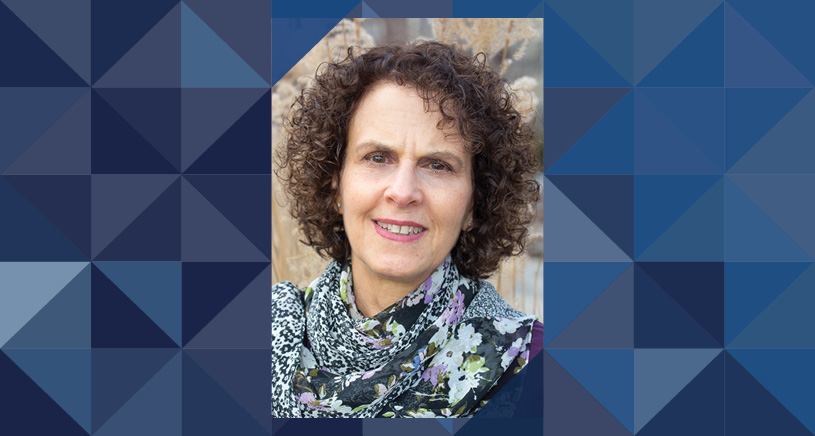 Eve D. Mokotoff, M.P.H.
Efficiently collecting relevant surveillance data and making HIV/AIDS surveillance data useful.
JoLynn P. Montgomery, Ph.D., M.P.H.
Applied epidemiology and public health practice with specialization in control of communicable diseases, disease surveillance systems, and public health emergency preparedness and response.
Aimin Zhang, M.D., M.P.H., M.S.
Environmental and occupational epidemiology; Metal metabolism and toxicity; Biomarker development of lead (Pb) exposures; Medical management of radiation exposure.
LEO Instructors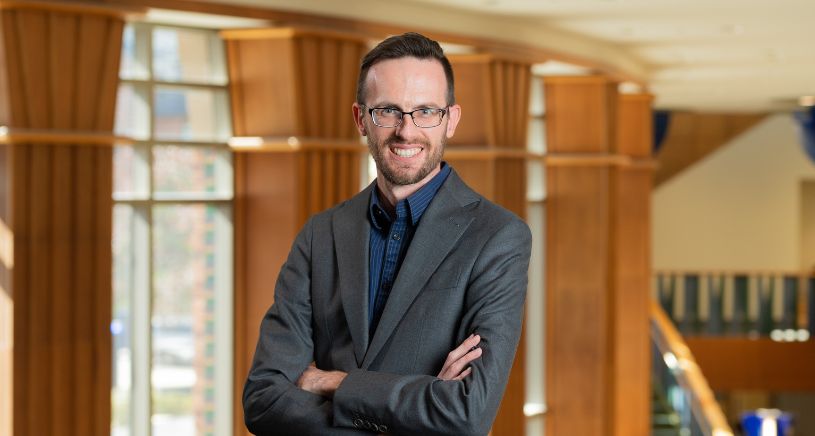 Andrew Brouwer, Ph.D., M.S., M.A.
Mathematical modeling; infectious disease, especially environmentally transmitted diseases; cancer, especially those related to HPV or other infectious etiologies; parameter identifiability.
Gwenyth O. Lee, Ph.D., M.H.S.
Global Health, Infant and child undernutrition, enteric disease.
Scott Ratliff, M.S., B.S.
Linear and nonlinear modeling applied to epidemiologic research, genetic epidemiology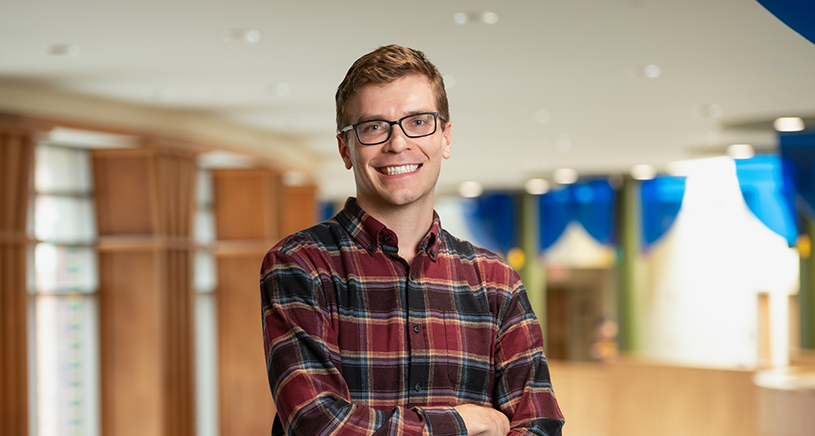 Abram Wagner, Ph.D., M.P.H.
vaccine hesitancy; epidemiology of vaccine-preventable diseases; China; global health

Kate Wilhelmi, M.A., B.A.
Professional Development Seminar and internship preparations

Emeritus Faculty
Brian A. Burt, Ph.D., M.P.H., B.D.Sc.
Epidemiology of oral diseases and conditions, prevention of oral diseases in public health, fluoride and oral health, disparities in oral health, and issues in provision of dental care.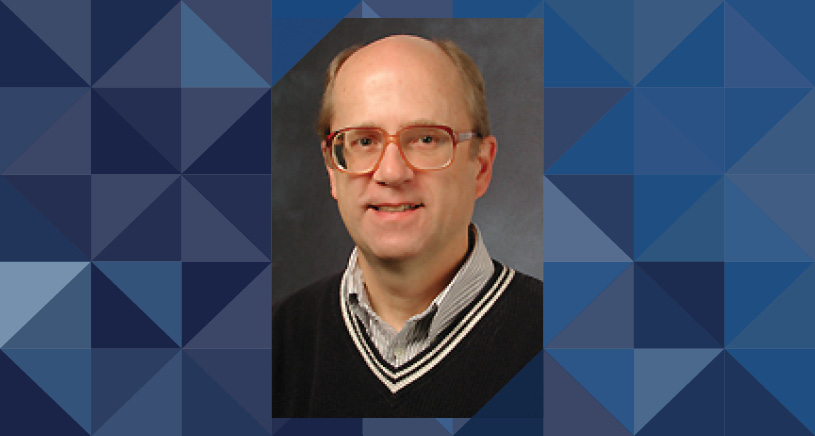 Stephen A. Eklund, Dr.P.H., D.D.S., M.H.S.A.
Dental public health, health services research, assessment for treatment needs, outcomes of dental care, and international oral health.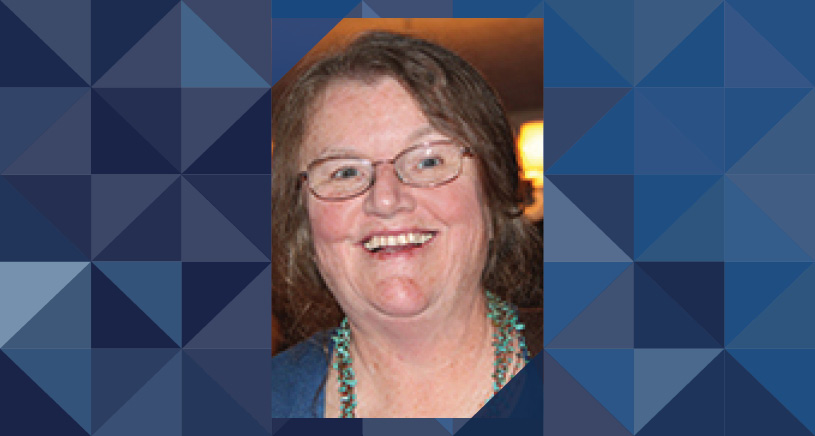 Kathleen Ford, Ph.D.
Social and behavioral aspects of the AIDS epidemic, sexual behavior, and sexually transmitted diseases (U.S. adolescents and international populations), cognitive and physical functioning in aging populations, migration, health and well being.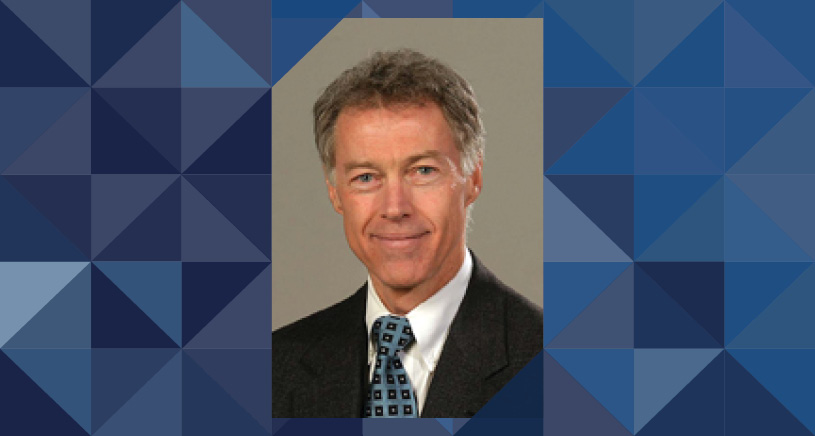 David H. Garabrant, M.D., M.P.H.
Occupational and environmental epidemiology, cancer epidemiology, neuroepidemiology and neurotoxic agents, colon cancer, pancreas cancer, environmental exposure to dioxins.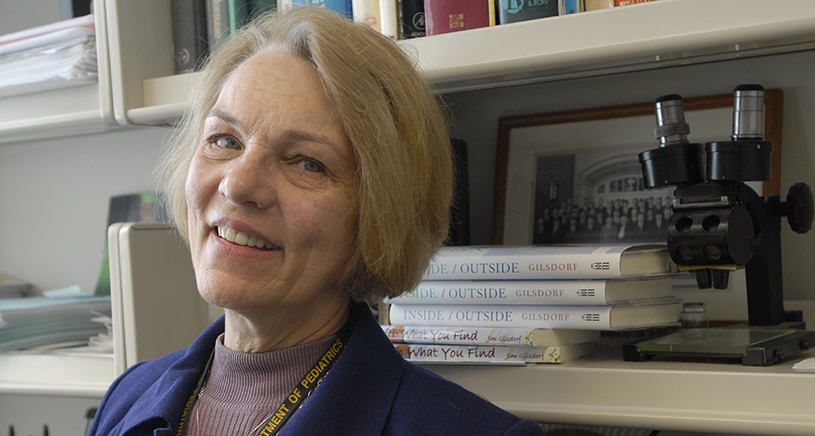 Janet R. Gilsdorf, M.D.
Haemophilis influenzae pathogenesis, epidemiology of respiratory pathogens in day care, antigenic diversity of H. influenzae.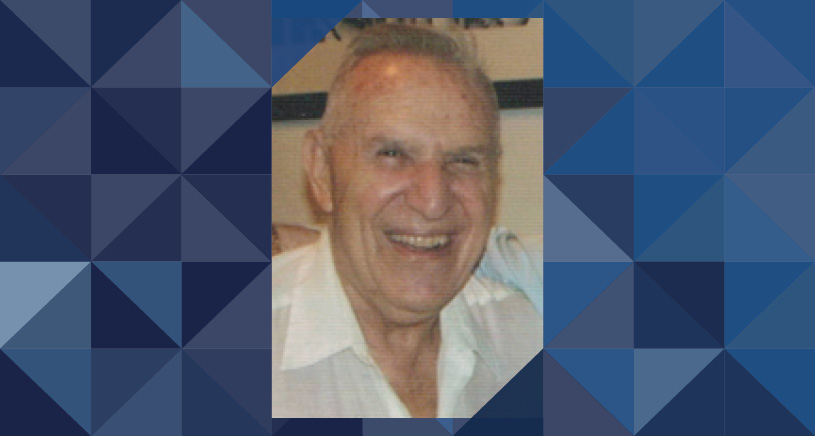 Ernest Harburg, Ph.D., M.A., B.S.S.
Anger, anger-coping and its effects on medically morbid conditions, e.g., high blood pressure, resolution of such conflict.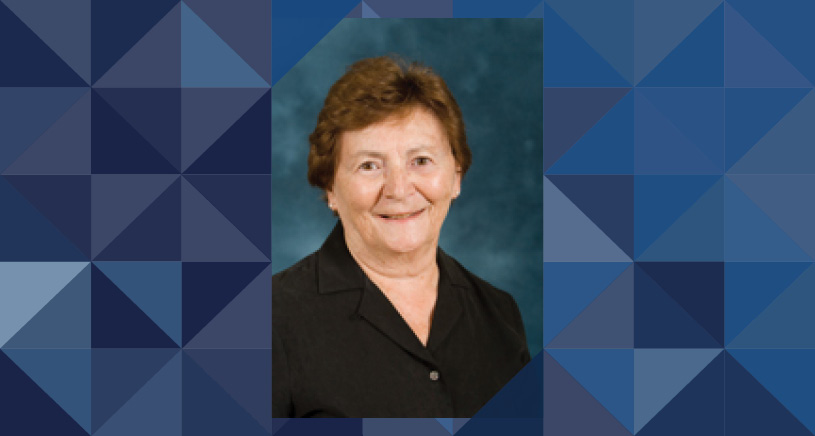 Millicent W. Higgins, M.B., B.S., M.D., D.P.H., F.A.A.C.P.(Hon)
Epidemiology and prevention of cardiovascular and chronic pulmonary diseases and obesity; familial and genetic factors influencing susceptibility to environmental exposures.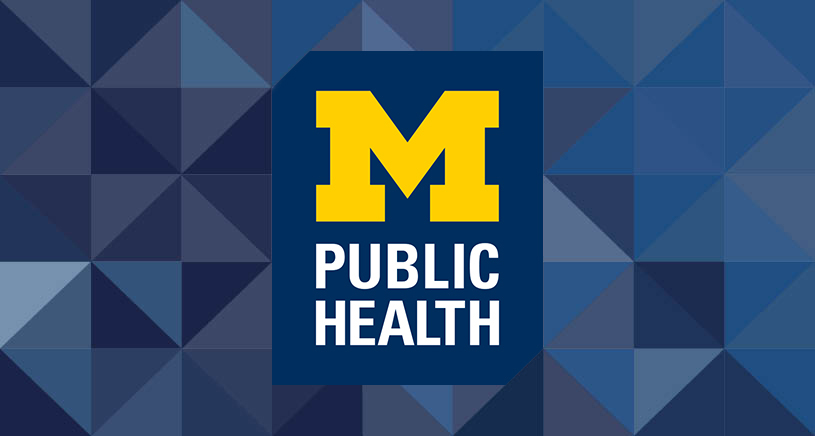 James S. House, Ph.D.
Social psychology, political sociology, social structure and personality, psychosocial and socioeconomic factors in health, survey research methods.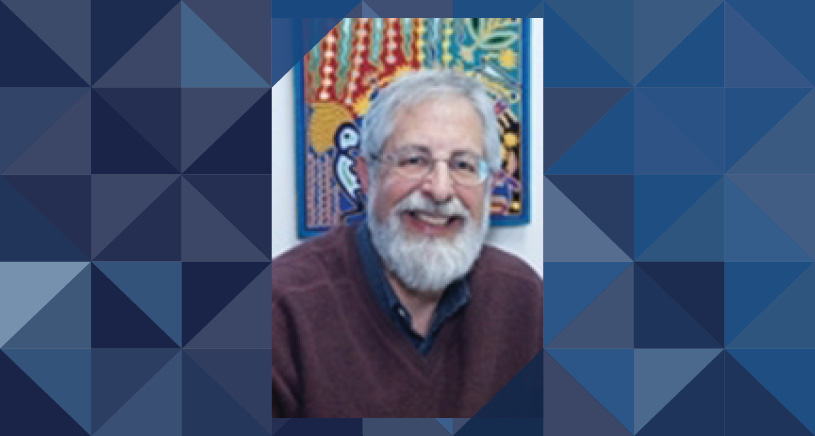 George A. Kaplan, Ph.D.
Role of behavioral, social, psychological, and socioeconomic factors in disease prevention and health promotion; role of "upstream" and "downstream" factors in maintaining health, delaying disease, and improving function.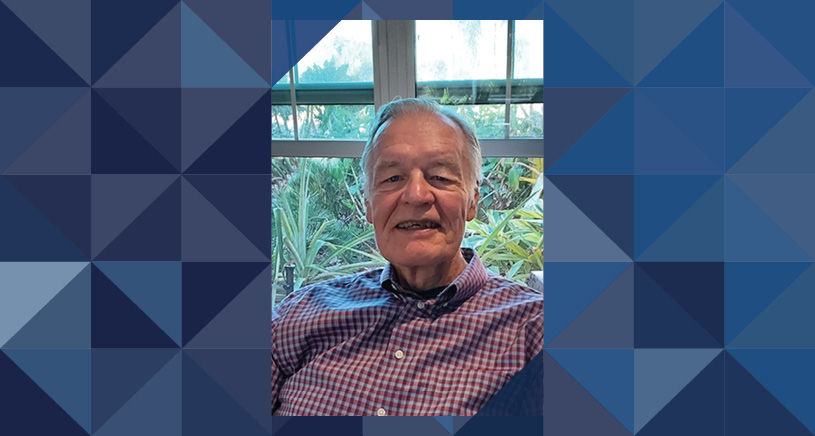 James S. (Jim) Koopman, M.D., M.P.H.
Analysis and control of infection transmission systems, theoretical basis for epidemiological analysis, causal modeling of epidemiological processes, complex systems, networks, public health surveillance.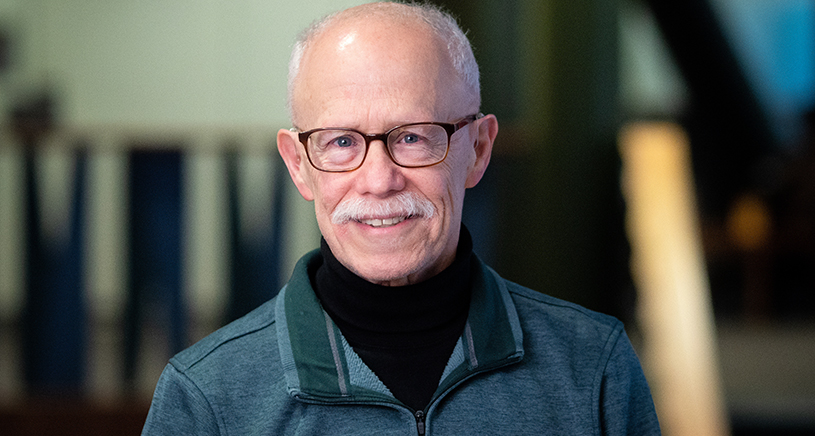 Hal Morgenstern, Ph.D.
Kidney disease, musculoskeletal conditions, cancers, neuropsychiatric disorders, injuries, heart disease; clinical and outcomes research, occupational and environmental health, psychosocial aspects of disease, and epidemiologic methods.
Friedrich K Port, M.D., M.S., FACP
Clinical outcomes studies for patients with chronic diseases.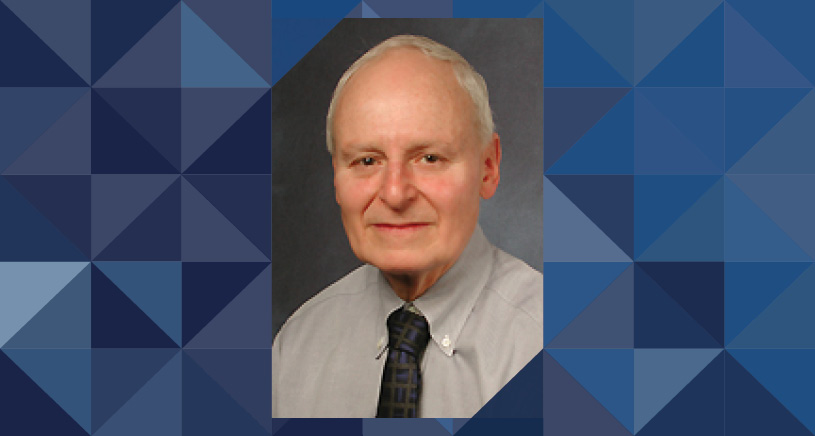 David Schottenfeld, M.D., M.S.
Cancer epidemiology and prevention, with focus on prostate, breast, endometrial and colorectal cancers.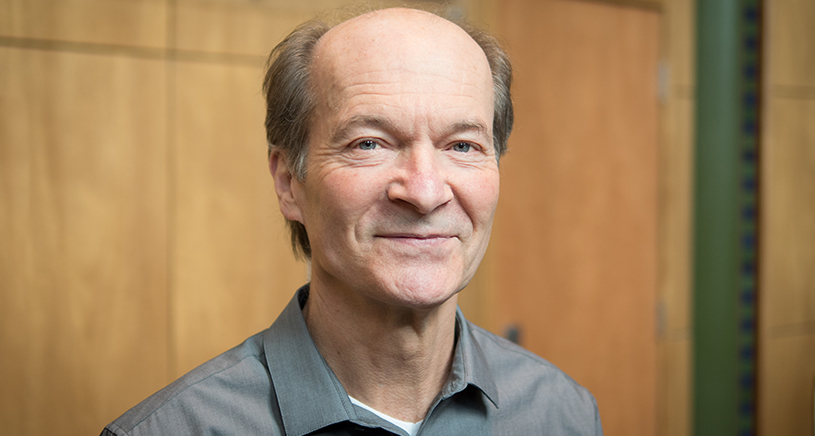 Mark L. Wilson, Sc.D.
Ecology of infectious disease, spatial pattern analysis, global change and health.